Take 1 more ip – it will be cheaper by $1
Connection type (https / socks5) you can get inside your personal cabinet
Russia Proxy
We provide users the chance to buy IPv6 and IPv4 proxies for various purposes. There are no limits to the traffic on our Russian proxies which are connected at a speed of 1 gigabyte/second. Authentication can be done with IP address and/or login and password.
We take pride in being one of the leading Russian proxy server providers. There is an increase in the customer base as well as an increase in the private Russian proxies, and this has made it easier for customers to buy Russian proxies from various sources, for instance, 50 IP addresses from 50 different networks/subnets. This has been beneficial to users, limiting the possibilities of being banned on any site when they use proxies.
Used proxies

Proxies in standby

Number of clients

% of repeated orders
Our advantages
Lowest prices on the proxy market
Possibility of prolong and auto-prolong of proxies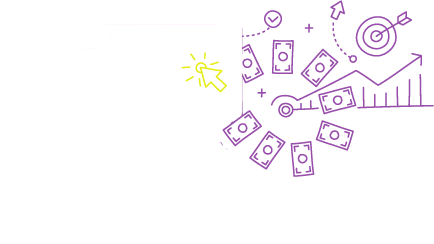 Affiliate program
The affiliate program allows you to earn 20% of all
customer payments listed on your affiliate link.
Learn more
Most Trusted Russian Proxy Server Provider
Our premium services are provided in line with the most recent technology. We unarguably provide the best Russian proxies, offering swift and reliable IP address with more than 300 subsets and 100 networks to choose from. With more than 100000 clients, we can guarantee the provision of the best services available. A list of our services include:
Private Russian HTTP, HTTPs, and Sock5 proxies with exclusive ownership throughout the lease period as well as complete anonymity.
24/7/365 expert customer service.
Generous Russia proxy deals with up to 40% discount on purchases.
Refund or replacement of the proxy without any charges not more than 1 day after the authorization data is sent.
Setting up of Russian proxy servers as well as early detection and prompt resolution of problems.
99.9% Uptime where each server is monitored by expert system administrators.