Take 1 more ip – it will be cheaper by $1
Connection type (https / socks5) you can get inside your personal cabinet
Canada Proxy
Are you looking to conceal your geolocation and IP address? Then we recommend that you use Canada proxies. By using it, you will be able to evade limitations on various sites, boost your profile online platforms, game characters, and place bets on online bookmakers
We offer numerous Canadian proxies which can be used for a wide range of uses such as:
Betting on online casinos at the same time,
Looking out for release dates of sneakers,
Increasing followers on online platforms such as YouTube, Twitter, Instagram, and Facebook,
Web scraping using unique software.
Canadian Proxies Available on our Website
Using a Canadian proxy guarantees that your internet exploits would be limitless, you can certainly get a reliable connection speed of 1 gig/second. Buy a new IP address from us right away and remove the risks of being banned by system administrators.
A list of the services offered by our Canadian proxy server includes:
24/7 Customer care support. If you have any issues with your Canada proxy, simply get in touch with our experts and the issue will be resolved in the shortest possible time.
Free replacement or refund of your payment not more than 24 hours after you have received the authorization data and the IP address is unsuitable for your needs.
Up to 40% discount on extended lease proxies (of at least one year).
Quality Assurance
Our specialists have been trained to fix any issue on purchased proxies. The first thing they'll do is to set up your proxy from a remote server using TeamViewer. The running of the proxy will also be monitored 24/7/365, so we are always available when you need our help.
Used proxies

Proxies in standby

Number of clients

% of repeated orders
Our advantages
Lowest prices on the proxy market
Possibility of prolong and auto-prolong of proxies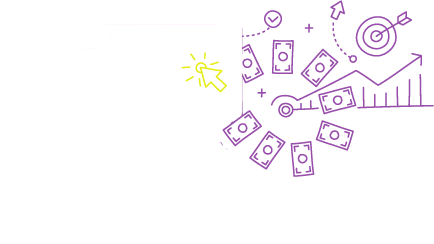 Affiliate program
The affiliate program allows you to earn 20% of all
customer payments listed on your affiliate link.
Learn more