Take 1 more ip – it will be cheaper by 1.00$
Connection type (https / socks5) you can get inside your personal cabinet
Proxies for games
You'll be the only one capable of using these game-specific proxies during the whole rental period.
These Proxies are perfect for those who need to purchase a proxy for a specific Game and don't want to overpay for all-site access proxies.
Used proxies

Proxies in standby

Number of clients

% of repeated orders
How quickly will I receive a proxy after payment?

What other sites can I visit, except of selected ones in the tariff?

May I test your proxy before a purchasing?

How many subnets do you have?
Our advantages
Rental periods from 5 days
Excellent
Trustpilot
The proxy service is a reliable
The proxy service is a reliable, proven service.The connection is good, works without interruptions,the prices are very low.Technical support always answers questions quickly.Ideal for social networking and cheating behavioral factors.It is possible to create a farm based on your computer.Official r...
Galya
A simple user-friendly site
A simple user-friendly site, many subnets, a large selection of geo. Proxies are suitable for absolutely any permitted actions on the Internet: regular surfing on various sites, registration and use of social media. networks (as well as mails and other services), for games, parsing, checking, etc. I...
Shawn Hart
I started using this service recently
I started using this service recently, I want to tell you a few words about this proxy store. I regularly buy proxies here, the price cannot but rejoice! Technical support is responsive and efficient. Stable connection and high-quality equipment, tariffs are very loyal and there are discounts. Every...
Soyib Usmon
Best proxy service!
I\u0027ve been looking for a good and reliable proxy service for a long time. A friend recommended the Proxy Store to me. He worked with him. I decided to buy a couple of services too. And I will say that Proxy Store is the best proxy service. The connection is stable and good. Everything works with...
Willi Gring
Great proxies
Great proxies! Prices are one of the lowest among all known proxy stores. The quality of work is good, they work stably, no problems. One time, the truth came across a proxy with the wrong geo. No problem replaced within a few minutes.
Lars Shainoni
I have been using this service for a…
I have been using this service for a long time, the prices are nice, if support always answers, the proxy is good. Everything always worked without interruption. Understandable payment and adjustment mechanism. The best proxy for Europe among all stores, in my experience.
Lilia Silina
Fine solution)
For me, the services of proxy servers for games are useful, I have many game accounts and I rent them, so I ordered a proxy for Steam, at a low price and constant support from managers)
George Willson
Th best!
Proxy Store is one of the best proxy servers I use. I have been working with this proxy for quite a long time. For all the time he worked, he never let me down. Everything works stably and without interruptions. The connection to the network is excellent. I really liked the more servers you buy, the...
James Carter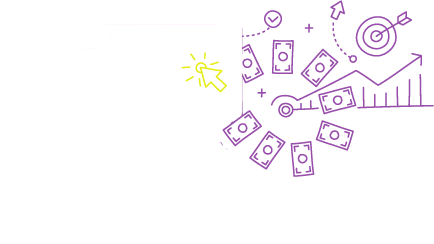 Affiliate program
The affiliate program allows you to earn 20% of all
customer payments listed on your affiliate link.
Learn more
Safe & Discreet Proxies for Gaming
High-Speed Proxy for Games Online
You need a high-speed proxy server for online games and every hardcore gamer knows this. If you play online games and you play at a competitive level, your speed matters. Even being 100ms behind the enemy means they have a huge advantage over you. This is why we make sure all of our proxies are blazing fast and this is also why our customers call us the best proxy site for online games in the world. It doesn't matter what kind of games you play.
If you're in need of a proxy for PC games, we specialize in that. We understand the need and importance of speed in your games because without speed, all you have is commitment and commitment without speed, doesn't win the game. We can't guarantee the speed will always be fast, because this is also depending on the stability of the servers and how they operate as well. If the game's server sucks, then the speed is going to greatly suffer regardless of the connection you're playing from. There's not a lot we can do about this.
Can I Get A Proxy for Flash Games?
We highly recommend that when you're playing browser games, you most definitely should get a proxy for browser games. These flash games that the kids love to play and that you probably keep yourself entertained with at work are not safe to lurk on with an unguarded IP. There's a lot of people on these sites who want to obtain your IP and do who knows what with it. You'd be surprised at how many people can capture an IP off of a flash game-based site.
Proxy game sites have become far more common because flash has a lot of security risks and some of these games often have a chatroom with them. Some clever users have figured out how to connect to these servers and get the IP of other people playing the same game and we suspect it has something to do with the chat room.
Also, there's proxy for steam games as well because Steam definitely isn't a safe platform and it's not one you should use unprotected. If you're a live streamer or someone who uses Steam with a lot of fans, then you can best bet that those fans in the past have probably tried to obtain your information or DOXX you. This is when people try to grab your IP and post it so that others can commit an act known as DDoSing. Even if you're not a streamer, it's beneficial to have a proxy for your Steam account when you log in and play with other people.
Now, there are some games that you really don't need proxies for such as World of Warcraft and others but let's be honest, who's still playing World of Warcraft? We're joking, we know a lot of people do and you still need IP protection for when you play Arena. Games that require you to connect to any kind of voice chat though or any games that require you to connect through a browser, you should always protect yourself from some of the malevolent people out there on the internet. You don't know what they're capable of and you should never mock another player who says they're going to grab your IP. Sure, it might be just some kid who's raging over his keyboard, but at the same time, what if it's not?
Why Do You Need Proxies for Online Games?
Having a proxy for playing games has been a thing for a long time and people back then understand just as much why we need one today as they did back then. Gaming has become such a huge trend among people world wide and it's not just for nerds anymore. As the gaming market has grown though, so has the amount of people who want to steal accounts from you and use your IP for ill means.
There are a lot of games with accounts and items worth money, so if a hacker can get a hold of your IP address, they could potentially break into your account and take your items
Some companies can even allow people to steal accounts from you if all they have is your IP address because some companies with really crappy security only ask for proof of an IP address to begin the process to recover someone's account
You'll be hidden during competitive matches that allow people to see your IP address and DDoS you, which was a common problem in World of Warcraft competitive arena when people were using voice chat to communicate
When you se those voice chat programs to communicate in game, people will see a fake IP and if they try to DDoS that, they're going to be out of luck because we have some of the best protection against people who do that
We also have some of the best prices in the world, starting at only .70c per IP depending on the country and the game you're looking for but you won't find any better pricing anywhere on the internet
Also, all of our proxies are unlocked, so you won't be blocked anywhere. If you want the best unlocked games proxy package deals and you want to keep your IP hidden, you need our services.