Take 1 more ip – it will be cheaper by $1
Connection type (https / socks5) you can get inside your personal cabinet
Shared Proxy
You will use these proxies for the duration of the rent and in parallel a maximum of 2 more people.
Proxies are suitable for absolutely any permitted actions on the Internet: regular surfing on various sites, registration and use of unpopular services, games, checking, etc.
Used proxies

Proxies in standby

Number of clients

% of repeated orders
Our advantages
Rental periods from 5 days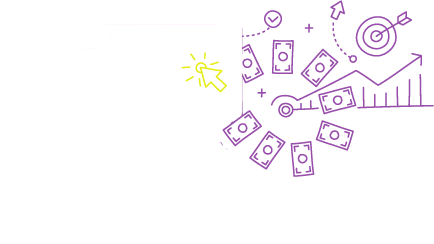 Affiliate program
The affiliate program allows you to earn 20% of all
customer payments listed on your affiliate link.
Learn more
The Best Shared Proxies on The Internet What is a Shared Proxy Service?
A proxy at its very core is simply a middleman that allows you to hide your IP and your location from websites and services that are known to collect this information from you. It doesn't make you completely anonymous all over the internet but it hides your information from the most basic of known data collectors. Then, there's shared proxies.
A shared proxy is essentially just a proxy with two people on it. When you're using the proxy, you're going to be sharing that proxy with another person on the internet that you don't know. Think of it like a shared webhost server but with a lot less people or a block with only two houses on it. We often have people asking 'what are proxies for shared networks' and the simplest way we can explain that is to imagine a two-lane highway with only two cars being allowed to drive on it with one in each lane.
Shared proxies are becoming more common on the internet because they offer some benefits. First of all, there's the unparalleled speed and you might think that you're going to get reduced speed because of two people being on the server but that's not the case at all. Also, there's the price because you'll be paying a price that's essentially cut in half. It is like splitting rent with a roommate, without all the annoyances of actually having a roommate that you yell at all day.
Don't worry about your privacy, because the other person on the proxy can't even see what you're doing or what you're browsing. You will have complete anonymity and so will they. Everything you do and type on your proxy is for your eyes only.
Do You Offer Cheap Shared Proxies?
We offer by far, the cheapest shared proxy online that actually works. While we understand that a lot of people might think that cheap proxies may not work or they may run sluggish, that's not the case at all with ours. They run at optimal speed and they're great for every purpose you can think of. Your speed won't slow down no matter what you're doing, whether it's gaming, banking, surfing or streaming.
For a proxy in the USA, you will only have to pay $0.74 per proxy. Some people prefer to get a proxy from another country but regardless of the area you order our services for, we have some of the best prices on the market right now.
Great for online games and playing with friends Useful for doing online banking and checking You can surf your favorite social network to chat and catch up with your friends You can browse forums and register on websites without having to use your IP or location information How Can I Buy Shared Proxy Services?
If you're looking for shared private proxies and you're looking for the best services on the internet, head to the top of this page to the proxy you're looking for whether it's gaming, all-purpose, shared or whatever you need and buy now. At only $0.74 a proxy, you really can't risk anything, so it doesn't hurt to try it out. Shared proxies are rising in popularity because of their low cost but a lot of people still don't think they're safe to use simply because they're sharing them with another person. Don't worry about any information or the speed of our services, both are protected and optimal. Also, you won't find another website that offers the prices we do with unlimited traffic.