Take 1 more ip – it will be cheaper by 1.00$
Connection type (https / socks5) you can get inside your personal cabinet
Proxies for other purposes
You'll be the only one capable of using these service-specific proxies during the whole rental period.
These Proxies are perfect for those who need to purchase a proxy for a specific popular online service and don't want to overpay for all-site access proxies.
Used proxies

Proxies in standby

Number of clients

% of repeated orders
How quickly will I receive a proxy after a payment?

What other sites can I visit, except of selected ones in the tariff?

May I test your proxy before a purchasing?

How many subnets do you have?
Our advantages
Rental periods from 5 days
Excellent
Trustpilot
The proxy service is a reliable
The proxy service is a reliable, proven service.The connection is good, works without interruptions,the prices are very low.Technical support always answers questions quickly.Ideal for social networking and cheating behavioral factors.It is possible to create a farm based on your computer.Official r...
Galya
A simple user-friendly site
A simple user-friendly site, many subnets, a large selection of geo. Proxies are suitable for absolutely any permitted actions on the Internet: regular surfing on various sites, registration and use of social media. networks (as well as mails and other services), for games, parsing, checking, etc. I...
Shawn Hart
I started using this service recently
I started using this service recently, I want to tell you a few words about this proxy store. I regularly buy proxies here, the price cannot but rejoice! Technical support is responsive and efficient. Stable connection and high-quality equipment, tariffs are very loyal and there are discounts. Every...
Soyib Usmon
Best proxy service!
I\u0027ve been looking for a good and reliable proxy service for a long time. A friend recommended the Proxy Store to me. He worked with him. I decided to buy a couple of services too. And I will say that Proxy Store is the best proxy service. The connection is stable and good. Everything works with...
Willi Gring
Great proxies
Great proxies! Prices are one of the lowest among all known proxy stores. The quality of work is good, they work stably, no problems. One time, the truth came across a proxy with the wrong geo. No problem replaced within a few minutes.
Lars Shainoni
I have been using this service for a…
I have been using this service for a long time, the prices are nice, if support always answers, the proxy is good. Everything always worked without interruption. Understandable payment and adjustment mechanism. The best proxy for Europe among all stores, in my experience.
Lilia Silina
Fine solution)
For me, the services of proxy servers for games are useful, I have many game accounts and I rent them, so I ordered a proxy for Steam, at a low price and constant support from managers)
George Willson
Th best!
Proxy Store is one of the best proxy servers I use. I have been working with this proxy for quite a long time. For all the time he worked, he never let me down. Everything works stably and without interruptions. The connection to the network is excellent. I really liked the more servers you buy, the...
James Carter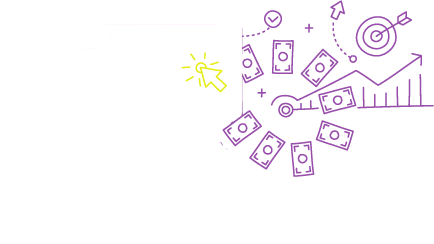 Affiliate program
The affiliate program allows you to earn 20% of all
customer payments listed on your affiliate link.
Learn more
I honestly have no idea how to present these, use these and Google wasn't helping me much.
this proxy to be used to meet quorum purposes only
for quorum purposes only sample hoa election proxy
quorum purposes only sample hoa election proxy
this proxy to be used to meet quorum purposes only
What Exactly Are Proxies for Other Purposes & How to Get Them
Why You Might Need a Proxy for Other Purposes
One of the most common questions people often ask is what are the purposes of a proxy server? You would genuinely be surprised at how many different things people use proxy servers for. Proxy server purposes are sometimes some of the most common things people do like surfing and sometimes their purposes go beyond surfing into areas like gaming, banking, website management, stock trading, etc. Yes, believe it or not, stock proxy purposes are actually a thing people want to order because trading stocks can give your IP out to a lot of trading software and some people don't want to do that. There's no simple way to answer what are proxy purposes because there are a million of them out there.
There are even proxy for quorum purposes only that we'd be happy to assist you with if you need proxy quorum purposes services.
If you surf the web, you might get some general benefits such as:
When you visit regular sites that you occasionally look at memes on other sites you like to visit in general, your information will be hidden from them because every site tracks your IP and puts a cookie in your computer and while we can't control the cookie part, at least they're not getting your IP. If you visit social networks, having your IP hidden is a must have because let's face it, social networks are shady. Having a profile on a social network means they already have most of your information anyways, especially on a network like Facebook but if you want to browse with anonymity for a while, then use a proxy, particularly one of our proxies for social networks so that your information is hidden even if only for a little while. If you browse YouTube, then YouTube of all places loves to track your IP address and any information they can get you about enough that they try to force annoying 30 second adds on you with every other video if you don't have AdBlock? If you browse Reddit, then Reddit's got a shady history and past of collecting information on people which is why isn't it uses their actual name, so you don't want to give them your IP too. What about gaming websites like flash based game sites? A lot of these sites are already kind of shady and risky with all of their security vulnerabilities so don't let your IP be one of them. You don't want users of this site being able to access your IP. Browsing forums is dangerous. Administrators can see your IP address and they're free to do whatever they want with it. If you want random people on the internet who run forums seeing your IP, then don't use a proxy.
If you play video games on the internet, you might get some benefits there too
It's not uncommon for some games to leak your IP address to other players and let's face it, we know how salty some people can get when they lose a game. The last thing you want is some angry salty person on the internet having your IP address. Gaming companies like to use your IP for some geolocation information and you probably don't want them having your information either, so this will help hide that from them. It's common for gamers to want to use apps like Discord for communication. Back in the day, people used Ventrilo or even Skype and some people still use Skype, which is dangerous because some tech savvy people have the ability to access your IP through them. Too many times in competitive games have people been DDoSd through these applications and it's so easy to do it too. Literally anyone with access to a computer can completely flood and disable your internet.
Regardless of whether you surf the internet, play games or do online banking, your information should be kept protected and most of all, your IP because you don't know who out there wants access to your IP or what they can do with it. Sure, your IP doesn't give your actual address or location away but believe us when we say, you want to be protected with a proxy. People out there do all kinds of things with your IP like we mentioned above. If you do online banking, you'd be so surprised at how many people would just love to get a hold of your IP.
There are so many hackers and people out there who want to do harm to you and your belongings. Get a private proxy for whether you game, bank, do stock trading, general surfing, investing, website work, own a business or no matter what you do, you need to make sure your address and your livelihood is protected.
Should I Use a Proxy for Testing Purposes?
The purposes of proxy server services vary far and wide. It really depends on what you're trying to do but a lot of people like to use proxy services solely for testing. Sometimes, people like to order proxy server usage purposes services so that they can test different things. What kind of things would someone possibly need a testing proxy for?
Someone might be testing out the functionality of a website or seeing if certain parts of a website work People might be testing the geographical location services of certain websites or functions on a program People might be testing out some scripts or bots that they plan to use online in various places like websites, forums or message boards People might want to test out customized software so that they can spam websites with articles and build backlinks to their website, which is also known as Blackhat SEO Some people like to spam message boards with links or images promoting things that they're trying to sell
There are a lot of other reasons as to why people might need some testing proxies but all of them have seen great use out of our proxies. One of the less common things we see asked are how to obtain a spring AOP proxy for debugging purposes. If you contact us, we can be able to assist you with this and any other needs but that confirms our point that many people have many different reasons as to why they would need testing proxies.
Do You Offer Proxy Marriage for Immigration Services?
This isn't an odd request and don't feel bad about requesting it. Your reason for ordering a proxy isn't needed from us and we don't disclose any of the information you give us. So, if you're ordering proxy marriage immigration purposes services and you need to make sure that your data is being kept safe from prying eyes, we are the best in the business. If you've met the love of your life but you can't quite get them to you or get to them because of immigration, then you'll find our proxies beneficial.
We're not encouraging you to do anything you shouldn't, we're clarifying that our HTTP proxy purposes can be used for any activity and there are no limitations on what our proxies can do for our customers. You wouldn't believe some of the things people ask if they can do with our proxies and while we don't condone any specific activity or any illegal activity, our proxies are in the hands of the customer once they're sold. We're completely hands off. However, if you need consummation of proxy marriage for immigration purposes, you won't find a better price a more discreet place to find your proxy here.