Take 1 more ip – it will be cheaper by 1.00$
Connection type (https / socks5) you can get inside your personal cabinet
Proxies for social networks
Best proxies for social networks.
Individual use.
Only in one hand.
24/7 Support.
Without speed restriction.
Highly Anonymous.
24/7 customer support.
Used proxies

Proxies in standby

Number of clients

% of repeated orders
How quickly will I receive a proxy after a payment?

What other sites can I visit, except of selected ones in the tariff?

May I test your proxy before a purchasing?

How many subnets do you have?
Our advantages
Rental periods from 5 days
Excellent
Trustpilot
The proxy service is a reliable
The proxy service is a reliable, proven service.The connection is good, works without interruptions,the prices are very low.Technical support always answers questions quickly.Ideal for social networking and cheating behavioral factors.It is possible to create a farm based on your computer.Official r...
Galya
A simple user-friendly site
A simple user-friendly site, many subnets, a large selection of geo. Proxies are suitable for absolutely any permitted actions on the Internet: regular surfing on various sites, registration and use of social media. networks (as well as mails and other services), for games, parsing, checking, etc. I...
Shawn Hart
I started using this service recently
I started using this service recently, I want to tell you a few words about this proxy store. I regularly buy proxies here, the price cannot but rejoice! Technical support is responsive and efficient. Stable connection and high-quality equipment, tariffs are very loyal and there are discounts. Every...
Soyib Usmon
Best proxy service!
I\u0027ve been looking for a good and reliable proxy service for a long time. A friend recommended the Proxy Store to me. He worked with him. I decided to buy a couple of services too. And I will say that Proxy Store is the best proxy service. The connection is stable and good. Everything works with...
Willi Gring
Great proxies
Great proxies! Prices are one of the lowest among all known proxy stores. The quality of work is good, they work stably, no problems. One time, the truth came across a proxy with the wrong geo. No problem replaced within a few minutes.
Lars Shainoni
I have been using this service for a…
I have been using this service for a long time, the prices are nice, if support always answers, the proxy is good. Everything always worked without interruption. Understandable payment and adjustment mechanism. The best proxy for Europe among all stores, in my experience.
Lilia Silina
Fine solution)
For me, the services of proxy servers for games are useful, I have many game accounts and I rent them, so I ordered a proxy for Steam, at a low price and constant support from managers)
George Willson
Th best!
Proxy Store is one of the best proxy servers I use. I have been working with this proxy for quite a long time. For all the time he worked, he never let me down. Everything works stably and without interruptions. The connection to the network is excellent. I really liked the more servers you buy, the...
James Carter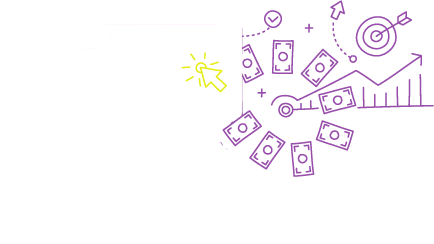 Affiliate program
The affiliate program allows you to earn 20% of all
customer payments listed on your affiliate link.
Learn more
Hiding Your Data – Get A Proxy for Social Networks Why Proxies for Social Networks is Essential
Social networks are kind of the scourge of the internet. They don't care about your data, they don't care about your privacy and they know you'll keep coming back for more once they have you hooked. Social networks are like friends and they can't ever have enough information on you. At one point, Facebook even had a mock website that could show you the value of your house, where you live, what job you had, everything you did and knew everything about you. We wouldn't be surprised if Facebook knew when you used the restroom too.
Having a proxy server for social networks is perfect for having some layer of protecting from the social giants and in this day and age, everyone needs protection.
First, there's Google Plus and while not a lot of people use it anymore, do we honestly need to say more? It's owned by Google and while it was a hilarious failure at launch, a lot of people still use it and Google is still collecting your data. You can at least mask your IP when you're using the site. MeetMe/MyYearBook is a common less known social network but it's still pretty popular. Since they've turned their site basically into a Tinder clone, a lot of people have started looking into MeetMe proxies so that they can use their sites for advertising and by going through their site now, their comments section is riddled with people trying to advertise stuff. Facebook is the absolute worst one of them all as we said. Even from the site's very inception, the owner of the site was spying on some of his first users ever. Facebook takes all of your data and stores it in a database, including your IP and your location.
This is why we offer a wide array of proxy social network services because there are a lot of different social networks out there that you can browse or make money on. With millions upon millions of people visiting these social networks every single day, you'd have to be crazy not to take advantage of a proxy and especially when they're so cheap. We offer some of the cheapest proxies on the internet and more amazing than that, they work.
Can't social medias detect proxies though? It depends on where you order proxies from but rest assured, social medias cannot detect our proxies and they cannot get information on you from our proxies. We have a vast majority of them and will never run out. So, don't worry, social media companies will never be able to ban all of the proxies we have in stock. If one gets banned shortly after using it, you can simply load up another one in a few seconds and you'll be good to go.
Will proxies get your social media banned? It ideally depends on what you're using the proxy for. If you're using the proxy to simply log into your account and chat with people like usual then no, most social media companies won't ban you. If you're spamming the site with affiliate links to make money, then yes, they're probably going to ban you once reported, but never fear, because they're all extremely cheap.
Do You Offer a Proxy for Instagram?
Yes, we do offer an Instagram proxy through our social media packages. As a matter of fact, we're actually the best Instagram proxy site on the internet. Instagram is a massive social media giant that has seemingly taken over people's lives. People post on their obsessively every single day and it's not our job to question why people are doing it. It's our job to provide you with the best open proxy Instagram options so that you can browse at your leisure and do other things.
What could possibly be the benefits of an Instagram proxy server and why would people need one? If you have to ask, you probably wouldn't get much use out of it.
First, there's the obvious and the most notable answer and that's browsing safely and securely. We don't know what kind of information Instagram collects on you but we know that it's owned by Facebook and there's nothing good that comes from Facebook, especially when it comes to your data.
Then, there's the more lucrative answer. A god proxy Instagram service can help you mark and cloak your efforts to help spam the website. Why would anyone want to do that?
Instagram is viewed by millions of people every single day and it's a very lucrative website If you post to many pictures in one day or too many profiles, Instagram will lock those accounts and possibly ghost you from posting more, which is why another IP is needed
We only offer Instagram unblocked proxy services, so no matter what IPs you need for your Instagram posting needs, we have them. Don't hesitate to contact us to ask us any questions you might have on our Instagram services or how we can get you an Instagram unblock proxy deal that you won't find anywhere else.
How Expensive is a Proxy for Social Networking Sites?
Currently, we only offer Russian proxies for social networks and the price is only 0.70c for 1 proxy. You can get a proxy with us for less than a McDonalds cheese burger. Also, once you've confirmed your order, you can receive a proxy immediately after your order. Or multiple proxies if you've ordered multiple proxies. It also depends on what website you're ordering a proxy from because we provide a list of the top social media websites currently out.
We even provide working proxies for Twitch and we're one of the providers that has the capability to actually do that for such a cheap price at this time. If you're banned on Twitter, simply load up .70c and you'll be back on the site in no time if you're banned or you can browse anonymously if you're not.