Take 1 more ip – it will be cheaper by 1.00$
Connection type (https / socks5) you can get inside your personal cabinet
Proxy for Instagram
Used proxies

Proxies in standby

Number of clients

% of repeated orders
How quickly will I receive a proxy after a payment?

What other sites can I visit, except of selected ones in the tariff?

May I test your proxy before a purchasing?

How many subnets do you have?
Our advantages
Rental periods from 5 days
Excellent
Trustpilot
The proxy service is a reliable
The proxy service is a reliable, proven service.The connection is good, works without interruptions,the prices are very low.Technical support always answers questions quickly.Ideal for social networking and cheating behavioral factors.It is possible to create a farm based on your computer.Official r...
Galya
A simple user-friendly site
A simple user-friendly site, many subnets, a large selection of geo. Proxies are suitable for absolutely any permitted actions on the Internet: regular surfing on various sites, registration and use of social media. networks (as well as mails and other services), for games, parsing, checking, etc. I...
Shawn Hart
I started using this service recently
I started using this service recently, I want to tell you a few words about this proxy store. I regularly buy proxies here, the price cannot but rejoice! Technical support is responsive and efficient. Stable connection and high-quality equipment, tariffs are very loyal and there are discounts. Every...
Soyib Usmon
Best proxy service!
I\u0027ve been looking for a good and reliable proxy service for a long time. A friend recommended the Proxy Store to me. He worked with him. I decided to buy a couple of services too. And I will say that Proxy Store is the best proxy service. The connection is stable and good. Everything works with...
Willi Gring
Great proxies
Great proxies! Prices are one of the lowest among all known proxy stores. The quality of work is good, they work stably, no problems. One time, the truth came across a proxy with the wrong geo. No problem replaced within a few minutes.
Lars Shainoni
I have been using this service for a…
I have been using this service for a long time, the prices are nice, if support always answers, the proxy is good. Everything always worked without interruption. Understandable payment and adjustment mechanism. The best proxy for Europe among all stores, in my experience.
Lilia Silina
Fine solution)
For me, the services of proxy servers for games are useful, I have many game accounts and I rent them, so I ordered a proxy for Steam, at a low price and constant support from managers)
George Willson
Th best!
Proxy Store is one of the best proxy servers I use. I have been working with this proxy for quite a long time. For all the time he worked, he never let me down. Everything works stably and without interruptions. The connection to the network is excellent. I really liked the more servers you buy, the...
James Carter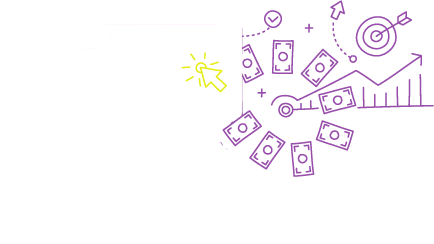 Affiliate program
The affiliate program allows you to earn 20% of all
customer payments listed on your affiliate link.
Learn more
Proxy Server for Instagram
Instagram is a platform which has gained popularity quite recently, It is a social networking site where you can post pictures, upload videos and stories. Lately, Instagram has become a lot more than just an application where people upload pictures. People have actually started making a career out of this platform. Brands and several bloggers choose this platform to reach out to a large number of audience. Popular companies like Buzzfeed have created engaging and interactive content on the app through a plethora of accounts. People from around the world have been using the app to interact with their friends. Recently, Instagram has limited the users to a create a certain number of accounts through a network. This means that you can only create a limited number of accounts. If you are someone who is using one account, this probably doesn't concern you but there are several others who work for numerous brands and need to handle multiple accounts. These people usually end up being blocked from instagram.
Private Proxy for Instagram
Instagram has recently limited the number of accounts, one can have on one device to five. This means that if you're someone who wants to open a sixth account, you'll need a whole new device. For those who manage instagram pages for brands, this can be a major bummer. It can also be a hurdle if this is the sole mode of earning for a person. Instagram Proxy can be a handy tool when it comes to having multiple accounts. You can easily buy proxy for instagram app and use several accounts on one device.
Proxy Site Instagram
Private Proxy for Instagram ensures hassle-free and easy access to the app. You can easily switch between accounts and create multiple accounts. This is also useful if you want your location to remain anonymous. Private Proxy for Instagram works as a medium or a gateway and is already used by tons of marketing programs. In simpler terms, if you want to avoid getting banned from Instagram, using Instagram proxy is the safest and most secure way. There are zero risks involved. In fact, several organizations and institutions use proxy servers to protect their personal and sensitive information. Confidential information can be easily hacked by hackers on a shared network. Instagram proxy ensures that your network remains private and free from potential attacks. It is impossible to have one single IP Address and handle more than five accounts on one device. If you do have more than five accounts, Instagram recognizes the same IP Address and bans all the accounts.
Proxy server for Instagram
Using Proxies for Instagram is helpful and prevents suspension of your accounts. Instagram has a very essential algorithm which identifies the number of devices used on one device and potentially stops allowing users to create more than five accounts. If one somehow does create them, Instagram bans all the accounts and thinks of that as fraudulent or suspicious activities. Proxies for Instagram can cover your social media accounts and help you to have a firm control on your connections. The proxy server allows you to successfully run a number of Instagram accounts with ease.
Proxies for Instagram
An important and almost crucial part of the marketing world is automation. Several people create and use a variety of softwares in order to have fast-paced and steady growth of their social media accounts. This helps in achieving an essential and highly significant amount of engagement of the audience. However, this too is considered suspicious by Instagram and can end up making your account suspended or blocked by Instagram. This is another reason why a proxy server is an essential tool. It is especially useful for those who don't want to see a difference in their overall growth of their instagram page.