Take 1 more ip – it will be cheaper by $1
Connection type (https / socks5) you can get inside your personal cabinet
Our advantages
Lowest prices on the proxy market
Possibility of prolong and auto-prolong of proxies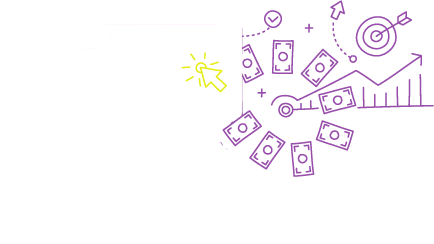 Affiliate program
The affiliate program allows you to earn 20% of all
customer payments listed on your affiliate link.
Learn more
Unblock Twitter Proxy Site
Twitter is a very popular microblogging site which is used by a large number of celebrities and millions of other users. Signing up on twitter gives you access to post your thoughts as "tweets". These tweets can be liked, replied to, or "retweeted" which means shared, on the platform. Twitter has become a well-known platform where people voice out their thoughts. One can share pictures and videos or even quotes. Several online movements such as the #MeToo Movement were started from the platform. However, Twitter isn't accessible by many because of Geo-location restrictions.
Unblock Twitter Proxy
Geo-location restrictions are put by the country because a website does not meet with their regulations. Several countries have even put restrictions because of political issues. This is unfair to people who want to access the site. Proxy for Twitter allows users to easily access the website without any restrictions. A proxy server is just a gateway which acts as an intermediary between the user and the website. You simply need to type in the address of the website and the proxy server directs the website to you. It is easy and simple and there are no technicalities involved.
Twitter Proxy Server
Proxy for Twitter hides the original IP Address of the user. This way, it pretends that it's from a different location and bypasses all censorship and Geo-location barriers with ease. It also keeps your device safe from any potential risks. A proxy server can also be used for protection against malware or adware. It is used by academic institutions to restrict access to a number of spam websites or websites which have inappropriate content. You can easily have access to websites which are geographically restricted. Twitter Proxy also helps in maintaining anonymity. It can also be used by those whose IP address is banned by Twitter. Twitter monitors user activity and suspends those who use multiple accounts on one device or IP address, A proxy server can be of great help in such cases.
There are also times when an IP address is completely blocked by Twitter. This is extremely frustrating and in order to still have access to Twitter and its services, one can easily use a Twitter proxy and enjoy access. The Twitter Proxy Server is actually very easy to use. It is similar to your local search engine, except that it has the bonus of keeping your identity a secret.