Take 1 more ip – it will be cheaper by 1.00$
Connection type (https / socks5) you can get inside your personal cabinet
Buy proxy for Facebook
Used proxies

Proxies in standby

Number of clients

% of repeated orders
How quickly will I receive a proxy after a payment?

What other sites can I visit, except of selected ones in the tariff?

May I test your proxy before a purchasing?

How many subnets do you have?
Our advantages
Rental periods from 5 days
Excellent
Trustpilot
The proxy service is a reliable
The proxy service is a reliable, proven service.The connection is good, works without interruptions,the prices are very low.Technical support always answers questions quickly.Ideal for social networking and cheating behavioral factors.It is possible to create a farm based on your computer.Official r...
Galya
A simple user-friendly site
A simple user-friendly site, many subnets, a large selection of geo. Proxies are suitable for absolutely any permitted actions on the Internet: regular surfing on various sites, registration and use of social media. networks (as well as mails and other services), for games, parsing, checking, etc. I...
Shawn Hart
I started using this service recently
I started using this service recently, I want to tell you a few words about this proxy store. I regularly buy proxies here, the price cannot but rejoice! Technical support is responsive and efficient. Stable connection and high-quality equipment, tariffs are very loyal and there are discounts. Every...
Soyib Usmon
Best proxy service!
I\u0027ve been looking for a good and reliable proxy service for a long time. A friend recommended the Proxy Store to me. He worked with him. I decided to buy a couple of services too. And I will say that Proxy Store is the best proxy service. The connection is stable and good. Everything works with...
Willi Gring
Great proxies
Great proxies! Prices are one of the lowest among all known proxy stores. The quality of work is good, they work stably, no problems. One time, the truth came across a proxy with the wrong geo. No problem replaced within a few minutes.
Lars Shainoni
I have been using this service for a…
I have been using this service for a long time, the prices are nice, if support always answers, the proxy is good. Everything always worked without interruption. Understandable payment and adjustment mechanism. The best proxy for Europe among all stores, in my experience.
Lilia Silina
Fine solution)
For me, the services of proxy servers for games are useful, I have many game accounts and I rent them, so I ordered a proxy for Steam, at a low price and constant support from managers)
George Willson
Th best!
Proxy Store is one of the best proxy servers I use. I have been working with this proxy for quite a long time. For all the time he worked, he never let me down. Everything works stably and without interruptions. The connection to the network is excellent. I really liked the more servers you buy, the...
James Carter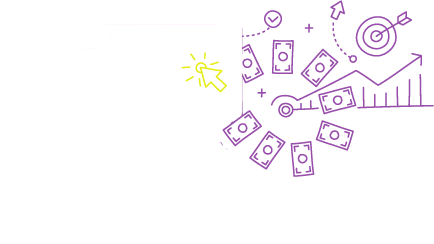 Affiliate program
The affiliate program allows you to earn 20% of all
customer payments listed on your affiliate link.
Learn more
Facebook is one of the popular social networking sites which has gained quite a lot of recognition with its interactive features. Facebook allows users to interact with each other or even connect with a group of friends. You can promote your business through a Facebook page, have discussions with a Facebook group or simply chat with your friends through the chat option. Facebook has made communication a lot easier. You can like, comment or share pictures which you find interesting. You can even create events which people can easily join.
However, this rapidly growing platform is not available in a number of countries, These Geo-location restrictions not only keep people from using the platform but also restricts them from spreading a word about their businesses.
Best Proxy to open Facebook
Proxy Facebook allows users to access Facebook through a proxy server, which disregards your location and helps in connecting to Facebook like anyone normally would. In simpler terms, a proxy server is a gateway between the website and the user. It works by blocking any requests made from the user's server. This means that you would be able to access the website through the proxy server only.
When you type in the name of the website, the proxy server forwards the request and directs you to the website. Proxy Facebook keeps your network safe as it only shows an IP address of a different location, hiding your own. This reduces potential risks. Your device is always at risk, but with Proxy Facebook, your private and sensitive information remains anonymous. No one can view it.
Proxy Server for Facebook access
Proxy servers are also used by a number of organizations in order to filter out spam or suspicious websites. The difference between a proxy and a traditional server is that when you type in a traditional server, it takes you to the website, while in a proxy server, the website comes to you. Institutions mainly use them in order to protect their business from attacks from hackers. One can also maintain their anonymity through the server. The Anonymous fb proxy is helpful since in a shared network, your personal information remains at risk. Your sensitive data stored on your device can be stolen. This gives hackers the access to your bank account and personal emails. Think about it. Most of your transactions and other details are sent through emails. If a hacker has access to your email, they can also steal your identity.
An Anonymous fb proxy server acts as a bridge between the user and the website. In this case, it is the user and Facebook. It uses the device to create an indirect connection which goes through the proxy server to the website. A proxy server is used to efficiently hide the location of a user. It can also be used to share a given network between several users. This helps in cost reduction as one internet connection is used by multiple clients.
Anonymous fb proxy also helps in controlling who can visit which website. If you put in that you want a site to show up as unavailable, the user will see an error every time they try to open it. Proxy Facebook can also sometimes cache websites. "Cache" means that when you frequently visit a website, the proxy server remembers it and stores it locally. When you want to view the same site, it leads you to the saved version in order to maintain the performance and enhance the speed of the server. This applies to all static pages. This way, you can efficiently save bandwidth. This means when you want to visit a Facebook page that you've been visiting for a while, it will direct you to the locally cached version, hereby saving bandwidth. A lot of countries also have strict rules regarding which web sites can be viewed. The Anonymous fb proxy allows users to skip that hurdle and get around it to effectively surf any website they want without revealing their identity to anyone.
Browse Facebook through proxy
Generally, academic institutions don't allow students to access Facebook through their network. Proxy Facebook is an efficient way to get around that and enjoy the features that Facebook has to offer without revealing their identity.