Take 1 more ip – it will be cheaper by $1
Connection type (https / socks5) you can get inside your personal cabinet
Proxy for Steam
Used proxies

Proxies in standby

Number of clients

% of repeated orders
Our advantages
Rental periods from 5 days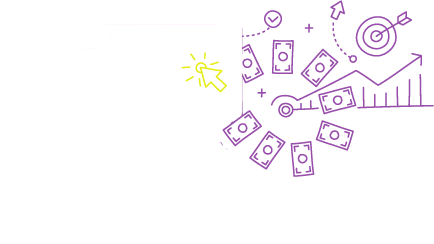 Affiliate program
The affiliate program allows you to earn 20% of all
customer payments listed on your affiliate link.
Learn more
Steam is an extensive gaming platform which has taken gaming to another level. It has introduced a plethora of facilities and services like the Steam Sales, and a number of auto updates which make the experience satisfying. It allows users to download at any time. The convenience and versatility are what set Steam apart from several other platforms. The features of the platform are tremendously worthy and efficient. Installing and uninstalling games has never been easier. Moreover, it even allows you to interact with a community of gamers which remains consistent throughout the games. This makes it easy for you to stay connected no matter which game you play.
Proxy For Steam
Steam has recently been unavailable for several people. There can be several reasons for this, the most common of which is the fact that it has been made unavailable because of the Geo-location. These restrictions are extremely frustrating for the avid gamers who want to access the efficient and noteworthy features. Sometimes, the platform is not available because it is blocked by the server. In order to ensure that you can use the platform and enjoy the community benefits which are up for offer and to bypass the censorship restrictions, Steam Proxy is a great tool. It isn't as complicated as it sounds. P would allow you to access steam like any normal user. The only difference is that Steam Proxy settings change your IP address to one belonging to a different location. This way you will never miss out on an important Steam sale and get the opportunity to grab your favorite games at a throwaway price. Steam Proxy is completely safe and easy to use. Steam is essential for all hardcore gamers. With Steam Proxy, all the game reviewers or gaming addicts can access the platform. It is definitely an attractive option which has no risks involved and lets you enjoy the benefits of the platform effortlessly. Another reason why you must have Steam Proxy is because gaming can never be risk-free. With all the community interactions, it puts your network in danger. One can easily find out sensitive and utmost private information. Hackers might misuse this information or even steal your identity. Several people have been trapped through ransomwares. In order to keep your IP address anonymous, steam proxy is absolutely necessary. It is easy to setup and you can get started within a couple of minutes.