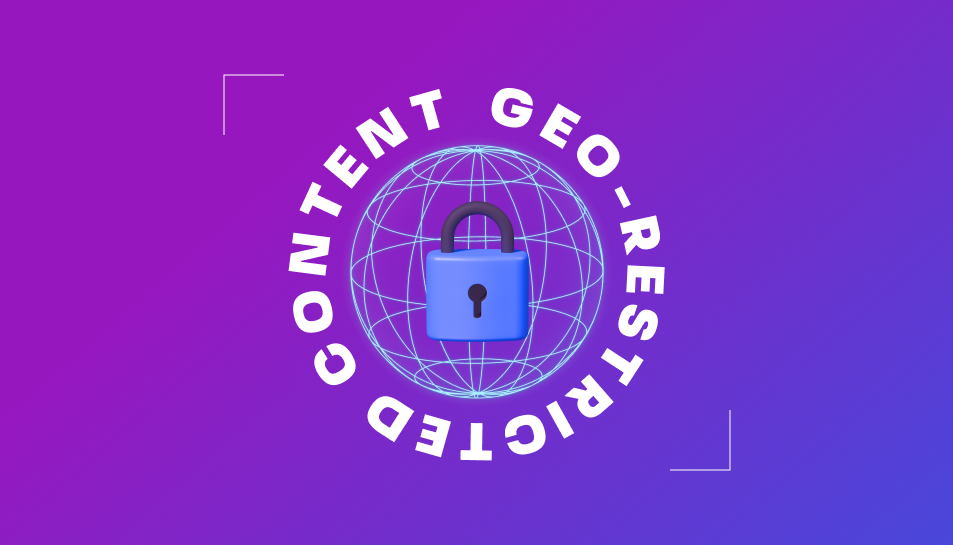 Probably, every Internet user has ever faced the following problem: several websites and sources aren't available in the country just because of various limitations and restrictions. However, for businesses, it's still vital to reach all of them to boost all the key work processes and grow further in general. So what can we actually do in such a situation? Is there any solution available?

Today's ultimate guide will provide you with everything you need to know about proxies and their impact on geo-restricted content. We'll tell you the basics like what proxies are, how they work, when geo-blocking becomes a problem, where to look for reliable proxies to deal with this, and how to bypass geo-blocking without VPN service, as well as how Proxy-Store, a truly great proxy provider, can help you in this case. So let's not waste time anymore and get to the point right now!
Here's the way the geo-blocking work
A user's IP address can be used by online services and websites to determine where they are. A series of integers called an IP address or web address is used to identify a person. This address is given to an ISP (Internet Service Provider), who then assigns it to their clients.
Your request and IP address are transmitted every time you visit a website so that the destination server knows to which server to send the data back. Sites can locate users in such a way. Nevertheless, when you come across a geo-block when online browsing, you might only have access to a portion of what you were looking at, get redirected, or even worse, be fully barred. The information isn't available in your state, according to a pop-up message that you will see.
Is geo-blocking actually legal?
No matter how annoying it might be, geo-blocking is undoubtedly legal. The enforcement of legal contracts, such as copyright agreements based on geographical restrictions, can be done by geo-blocking users based on their IP addresses.
Because the broadcasting and allocation rights for movies and TV shows frequently vary from one country to the next, geo-blocking is a common practice among media properties.
The US, Canada, and the UK, for instance, can be the only three countries where Netflix is permitted to stream a particular TV show. These rights may belong to a broadcast channel in Australia, but may not be granted to any platforms in Thailand to stream the program.
Geo-blocking is carried out for commercial, as well as legal compliance. Certain shows might not be financially viable to stream in certain nations (because Netflix would need to pay for the rights in that region).
It's also permissible to use geo-blocking to charge more for identical goods in other nations. Geo-blocking "undesirable" websites are also permitted in nations where Internet restriction is the norm. The question of whether these actions are appropriate is another matter.
Geo-blocking examples
The majority of the time, geo-blocking occurs on websites that have copyrighted information, although it can happen on nearly any website. Streaming services like Netflix and Amazon Prime are the most prevalent examples of geo-blocking. Several other websites, and even whole nations, implement geo-blocking.
The most typical instances of geo-blocking are shown below:
Netflix
Even though there are more than 190 countries where Netflix is available, each one has a unique Netflix library, and this isn't only because of the amount of locally produced content available. Because of license agreements with Netflix, the producers of the TV shows and movies that are streamed on the service are permitted to do so in some nations. Hence, it's possible that a show that is available on Netflix in the US isn't permitted to be streamed in, say, France.
Amazon Prime
Amazon Prime blocks access to other products in addition to its streaming content and its streaming content based on your location. The same licensing and copyright limitations that apply to television and movies may also apply to games, ebooks, software, audiobooks, and other digital products. Like Netflix, Amazon Prime restricts access to some well-known VPN IPs from viewing material that is only available in certain countries.
YouTube
Uploaders of content to YouTube who own the content can set their own regional limitations. When an unauthorized video is uploaded to YouTube, copyright holders are free to file a copyright. A copyright claim lodged by the original owner of a video can cause it to be region-restricted or completely removed.
When movie, music, or sporting event high points are uploaded by enthusiasts as opposed to the content's actual owners, geo-blocking is frequently used on YouTube. Both YouTube and users are shielded from future legal claims when copyright claims are upheld by deleting or limiting content.
Live sports
Access to content is limited on some live sports websites by geo-blocking. If you live in the area where your favorite baseball team's games are being aired on cable, for instance, the MLB TV app won't let you stream those games.
The exclusive broadcast rights to some sporting events are also sold to particular TV networks, which can further censor content based on geography. For instance, local media coverage of the Olympics in a nation frequently focuses on the sports in which its athletes are competing and neglects to cover other events. Furthermore, because of the limited broadcast rights, it's possible for content from other nations to be geo-blocked in some regions or entirely.
Data protection law
Websites may be geo-blocked if they violate regional data protection rules. After the EU implemented the GDPR, websites that were previously accessible in EU nations have blocked access due to non-compliance.
And this isn't only a problem for small websites that might not have the funding to assure GDPR compliance. Some popular US-based websites are forbidden in EU nations, as can be seen on this list of region-restricted web pages.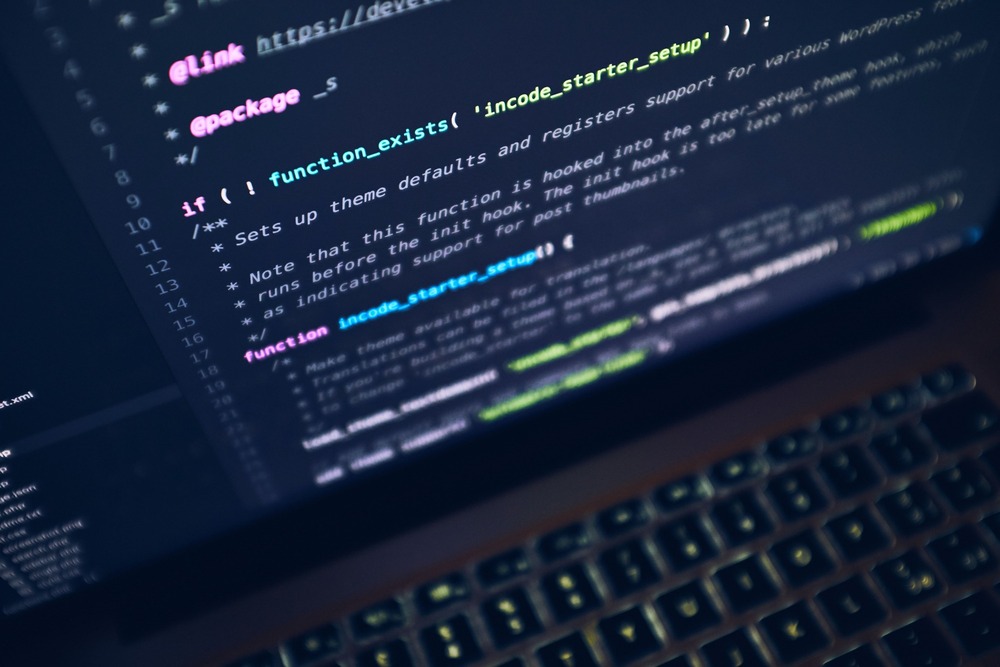 When does geo-blocking become a challenge?
Always keep in mind that the majority of companies or individuals utilize web scraping as a technique to effectively gather data from various websites. By speeding up the procedure through automation, it simplifies data extraction.
Hence, it's a rapid method of obtaining data from a variety of sources. Following that, businesses may utilize the data gathered to gain insight, keep an eye on their rivals, and manage their online reputations.
As previously discussed, a technique known as geo-blocking allows website content to be partially or entirely restricted based on a user's geographic location. When a user's inquiry is coming from a questionable or specific location, target websites may purposefully deny them access. Because of this, geo-restrictions make web scraping difficult.
Furthermore, when a website offers various information depending on your region, it becomes a bit problematic to bypass geo-blocking. You can miss out on important information from other sources in this situation.
Advantages: why you should bypass geo-blocking
Even though it's allowed, there are specific situations where it's advised to bypass geo-blocking. To avoid dynamic pricing and get the best deal, for example, you could want to get around national limits.
Your IP address changes while you're traveling abroad. It follows that some of the content you previously had access to at home through your membership may no longer be available. Hence, if you wish to watch TV online, you might want to get around IP geo-blocking.
Bypassing geo-blocking by disguising your IP address also helps to preserve your privacy if you have worries about your privacy online, about cookies, or site tracking, as your location will be concealed.
What are proxies and how do they help in solving a user's main problem?
A residential proxy varies from a normal proxy server in that it uses a group of resident IP addresses rather than relying on a single server. You can use them as masks to access geo-restricted content because they're actually linked to Internet-connected devices.
A web address is what a gadget uses to navigate the Internet. Similar to your physical address, a web address or IP address directs incoming data to the appropriate location and tags outgoing data with an address that it must return to for verification. An Internet-connected device with a unique IP address is essentially what a proxy is.
Every time you send an online request, your laptop routes you because it identifies your IP address. Nevertheless, you cannot do this without using a proxy if the material is geo-restricted.
An example of when a French proxy can be useful is when you need to obtain data from a French website but are located elsewhere in the world. Your device's browser, whether it's Microsoft Edge, Firefox, Safari, or Chrome, will receive the data from the server and be able to utilize the IP address of France. If you want to learn more about what a proxy is and how to use it while being located in different countries, be sure to read up on this topic in detail right here.
To put it another way, a proxy will act on your behalf to get over geo-restrictions, and you can use that IP address to fool websites that are prohibited in your area. Proxy servers and VPNs function similarly, with the exception that proxy servers don't combine Internet traffic data. Hence, encryption isn't used when rerouting data through proxy servers. As a result, you can access the web considerably more quickly.
What makes residential proxies specific?
Nevertheless, a residential proxy varies from a normal proxy server in that it uses a group of resident IP addresses rather than relying on a single server. You can use them as masks to access geo-restricted content because they're actually linked to Internet-connected devices.
Additional benefits of using a residential proxy include:
Distinctive IP address assignment. Since many people use public proxy servers to access geo-blocked websites, likely, the sites' owners have already identified the server IP address and limited access. Residential proxies, on the other hand, make use of an individual IP address that is assigned to home technology. They might be misidentified by webmasters as a local user attempting to access their websites.
IP address rotation. A home proxy's ability to change an IP address to keep users completely anonymous is another advantage. To change your IP address and avoid being discovered by security measures, you can specify the pool and rotation frequency. By setting the frequency to five minutes, for example, the home proxy server will change your IP address every five minutes without interfering with your session.
Censorship on the Internet traffic must end, and everyone seeking knowledge, regardless of location, must have access to it. To circumvent censorship and access geo-restricted content, however, you can use a residential proxy. This will allow you to keep up with the latest advances in a variety of different fields. In order to communicate with customers, businesses occasionally offer regional deals, so you may use this information to look for better offers and discounts.
What services does Proxy-Store provide you with
Are you searching for value, efficient proxies? If so, your best option is definitely Proxy-Store, as we give our customers access to a large selection of various proxies and affordable prices. Let's focus on the following benefits in more detail:
High-quality proxies. The service quality that Proxy-Store offers is quite important to the platform. As a result, while using the proxies provided by this company, you shouldn't worry about any possible issues or logs in the future. The Proxy-Store's effectiveness has been actually checked over time.
Multiple locations. Reliable Internet service providers will always offer proxies from different countries across the world. No matter where you are, Proxy-Store will undoubtedly have a proxy for your location. That's why you shouldn't worry about the chance to find what you're looking for as well.
Reasonable prices. In comparison to its rivals, Proxy-Store provides its customers with the lowest prices on the market. It implies that you won't have to spend a lot of money in order to discover the right proxy for your business.
Outstanding customer service. Perfect customer service is another feature of Proxy-Store. What do we really mean? Don't be hesitant to call the company's support via

[email protected]

staff if you have any questions or issues – you'll notice that we will provide you with all the information you need and take care of your problems as quickly as we can.
Excellent reputation. Finally, the platform established itself as a reliable resource. On its official website, many consumers post glowing evaluations and choose to use it time and time again. So just don't pass up this opportunity since Proxy-Store is prepared to assist everyone in need of trustworthy proxies.
Conclusion
We sincerely hope that our definitive guide helped you to get a full understanding of all the key aspects every proxy user should know: what proxies are, what the way they work is, when geo-blocking becomes a problem, how to bypass geo-blocking without Virtual Private Network, and how Proxy-Store can help you to solve your main problem. Just bear in mind that the basics are crucial and it's worth doing your own research in advance to avoid all the possible mistakes and difficulties in the future. In addition, remember that you can always come back to this article and brush up on everything important if you have any troubles. We appreciate your time and wish you good luck!