';

Take 1 more ip – it will be cheaper by $1
Connection type (https / socks5) you can get inside your personal cabinet
Proxy of France
Looking to evade restrictions, web scraping, boost your website rating using a unique software, or even increase subscribers? Many marketers, social media managers, and webmasters work with a unique program that enables them to collect data in a more efficient manner, improve ratings, amongst other things
It is not uncommon for them to be blocked or detected on some sites due to the nature of the software used, to avoid this occurrence, it is advised that you use a trusted proxy France which you can purchase on our website, you will be provided with a specifically designed IP address for your personal use. IPv6 and IPv4 protocols are supported on our private proxies which are also compatible with SOCKS, HTTPS, and HTTP. All these enable users to use our French proxy for virtually all programs.
Used proxies

Proxies in standby

Number of clients

% of repeated orders
Can I test your proxy before purchasing?

How quickly will I receive a proxy after payment?

What is the difference between your service and the rest?
Our advantages
Lowest prices on the proxy market
Possibility of prolong and auto-prolong of proxies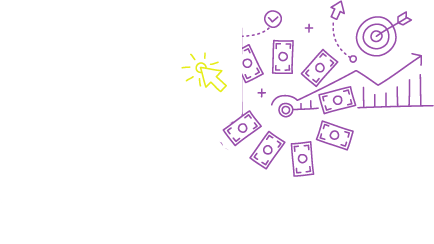 Affiliate program
The affiliate program allows you to earn 20% of all
customer payments listed on your affiliate link.
Learn more
France proxy for all purposes
With our France proxy servers provides users are provided with a list of benefits including:
Increasing web ratings using special software,
Providing access to prohibited sites,
Using bot software to grow subscribers,
Processing bulky information without being blocked,
Betting on online casinos,
Sending marketing emails.
Our proxies are specifically tailored for each client according to their budget, rental period, purpose, and protocol type. Our France proxies can be leased ranging from one week to one year. Take note that buying proxies for one year or more qualifies you for a 40% discount.
We have gained the loyalty of our 100,000 clients who keep coming back because we provide the most effective and convenient proxy services in FR. The major benefits we provide include:
More than 300 subnets and 100 networks,
Easy-to-use, user-friendly interface,
Swift connection at 1 gigabyte/second,
Proxy set up using TeamViewer,
Change of IP address for rental orders of at least one month,
24/7/365 Technical support.