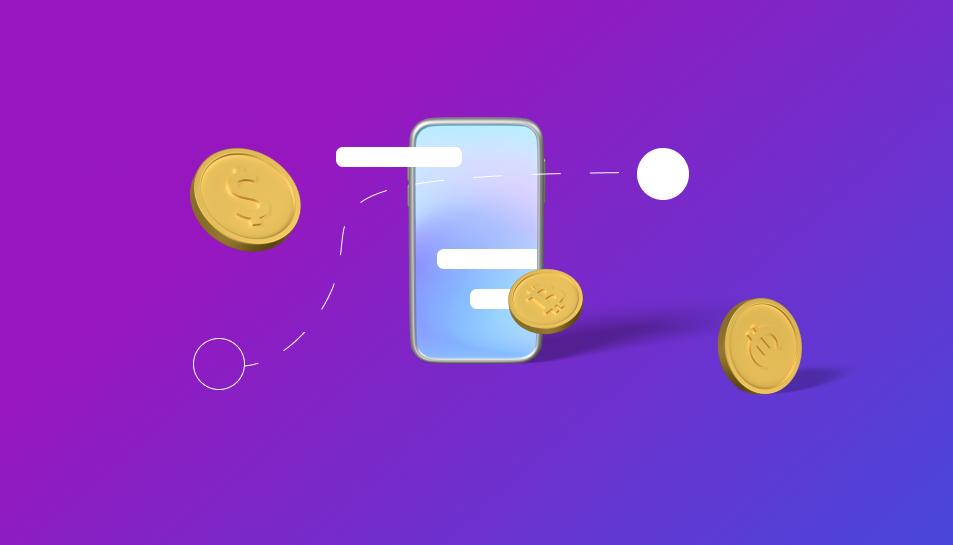 Traffic arbitrage is usually considered a good way of earning in the network. What is it? How is arbitrage connected to marketing? How much does the decent arbitrageur make? Let's find out.
What is traffic arbitrage?
Traffic arbitrage is an attraction of users from one resource for their subsequent redirection to the other. In other words, you find potential buyers, send them to specific sites/social media, and get a percentage of sales for this.
Who takes part in the arbitrage:
1. An arbitrageur attracts leads and resells them.
2. Their advertiser — a company or an individual. They pay arbitrageur for potential clients.
3. The CPA network is a mediator between an arbitrageur and an advertiser. It is a project search platform. One of the options is the MyLead CPA network. There are about 3000 work offers for arbitrageurs in more than 15 niches.
What does an arbitrageur do?
At first glance, it seems that arbitrageur functions as a target or marketing expert, but it's not true — there is a range of differences:
arbitrageur works independently. First, they identify the target audience, customize advertisements, and attract users. Advertisers pay for their work only after that. Their main goal is to sell more at the most beneficial price.
both targeting and marketing experts usually work with a few clients and report to them. However, arbitrageurs work differently. They can attract leads for any number of advertisers. If they do not bring users, they will not get paid for their services.
arbitrageurs spend their own money to attract traffic.
For example, there is a company that wants to increase sales. It is willing to pay $40 for each new potential customer. An arbitrageur customizes an advertisement for $300 and attracts 15 new customers. As a result, they earn $600. The net income makes up $300.
What knowledge does an arbitrageur need?
Success requires constant education. With the right approach, the first result will boost confidence and motivation to move on.
Here are a few examples of what you need to be savvy in:
1. Marketing basics. Arbitrage covers a lot of niches: targeting, copywriting, and SEO.
2. Basic skills in working with advertisements on different platforms.
3. Understanding of traffic attraction and sources you can use.
4. Specifics of social media operation. You must know where to look for the audience and how to work with it on a specific platform. MyLead shares such guides in their blog. Here is their article on traffic arbitrage on VK. And this one tells about work with Facebook accounts.
5. Rules of social media and various platforms, not to get banned. Advertisements suitable for one platform can be deleted from another. You have to consider it and adapt content for different social media.
What types of arbitrage can you earn on?
It is common practice to divide arbitrage into "white" and "black."
"White" arbitrage is the attraction of leads for shops, online games, internet clubs, and other platforms/enterprises operating legally. Traffic is delivered to these services using "authorized" ways: targeting, contextual advertising, promotion in social media, etc.
"Black" arbitrage is the most common method of promotion for online casinos, shops selling miracle drugs, and bookmakers, in other words, services with an ambiguous reputation. Methods used to attract leads are usually unfair: bypassing restrictions in social media and clickbait headlines.
Features of the traffic arbitrage

What issues can be faced?
An arbitrageur can be deceived. There is always a risk of stumbling upon a dishonest advertiser. A client tells you the traffic is "of poor quality" (low efficiency coefficient, users don't place orders, etc.) and refuses to pay. An arbitrageur cannot verify this information (unlike a marketing expert). So, to avoid fraud, you should first find the information on the advertisers in the CPA networks and connect to offers only after that.
There is no fixed income or guarantees. It depends only on your experience and desire. You can deliver traffic successfully and earn from the first month of work, or invest in advertisement and end up in the red.
Advertiser dictates terms. Although you work via the CPA network, you still have to comply with some terms and conditions set by the "employer." Usually, these are technical specifications stating what methods of promotion you can and cannot use.
You will constantly have to test advertisements to understand what works well. It is better not to spray while trying to master several platforms simultaneously. You should master one niche and move on then.
You will have to buy new social media accounts regularly to promote advertisements. And here is why: some social media do not work with certain offers. For example, Facebook is usually reluctant to allow health product ads. Nevertheless, an arbitrageur understands that they can use this platform to attract the target audience. So they try to bypass social media rules: post in interest groups, try to hide sites with ads from moderators, etc. It can likely result in the account block, and recovery will take days or weeks. Chances are it is not recovered at all. So arbitrageurs do not use personal accounts for work and constantly buy new ones as they are their consumables.
You cannot use one IP address for work with multiple accounts because you can get banned quickly. So we suggest using proxies as the most convenient and beneficial option for arbitrage.
A wide range of proxies for various tasks at reasonable prices is available on our site. Plus, we regularly offer discounts of up to 80%. We post them on our site and social media: Telegram (EN), VK (RU), Facebook (EN), and Twitter (EN).



How much can you make on arbitrage
There are no limits. It depends on the ability to customize efficient advertisements and the amount of money invested. You can make $300 or $50,000 per month or lose money — there are all types of cases.
Demand for arbitrageurs is high: everybody needs leads. If you master arbitrage, you can work as a targeting expert, affiliate manager (responsible for affiliate programs), or PPC expert (engages in contextual advertising).
Conclusion
Arbitrage is an uneasy way of earning. It requires a lot of effort and time. You will have to explore the subject deeply. However, as soon as you get into the process and constantly learn something new, the job will reveal a lot of benefits. The main thing is to start. Do not invest large amounts at the start. However, you will have to sacrifice time and money to gain experience.