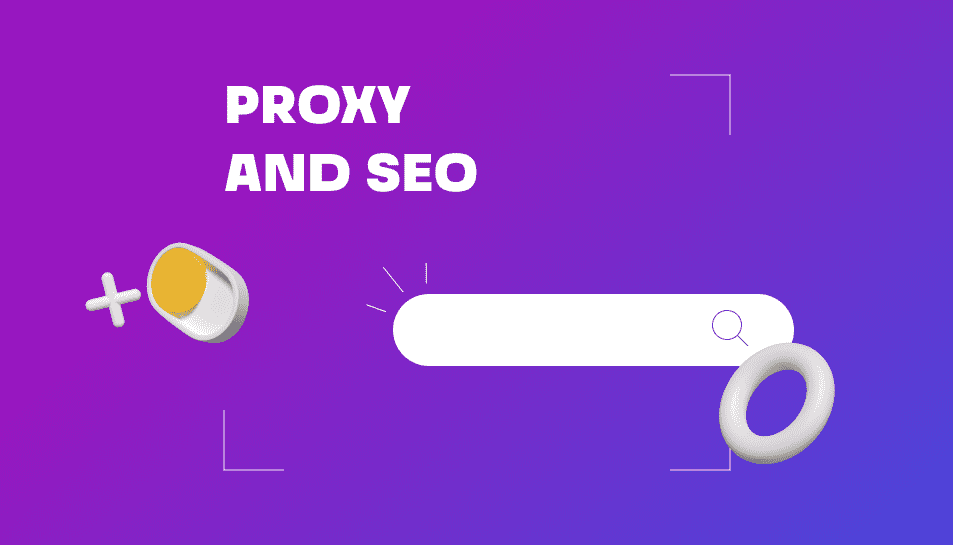 With search engine optimization, every website may increase its online visibility, traffic, and reputation. They provide entrepreneurs fantastic opportunities to increase consumer acquisition. But a search engine also presents the business with entirely new difficulties.
For instance, Google, which controls a staggering 92% of the market for search engines worldwide, sets the rules for the "online marketing" game. Google's services are unmatched by any other firm in the world under the "Search" section.
Marketers must offer Google and other search engine material in order to be found on the map. It would be foolish to disregard SEO.
If you wish to travel more freely while still abiding by the law, anonymity is your best weapon and protection.
What is a SEO Proxy?
When you are performing intensive SEO campaigns with keyword research, competition research, rank tracking, etc., you will undoubtedly need to perform a series of web scraping. You risk having your IP blocked if you send too many bulky, rapid, and repetitive requests to websites or a search engine to get their SEO data.
There are servers referred to as SEO proxies between you and the target. An SEO proxy can be used to do private SEO research. A search engine, along with websites, won't see your individual public IP addresses while using an SEO proxy; instead, they'll see a variety of sources that resemble regular users.
Your SEO efforts are frequently improved by proxies in terms of anonymity, speed, reduced error rates, and trustworthiness.
SEO: Extraction & Automation
SEO is essential in today's online marketing operations. It guarantees that search engines can easily find your website and that organic (non-advertising) traffic growth takes place. As companies become more aware of SEO's importance, they are allocating more resources to their SEO operations and SEO monitoring.
SEO Tools
Crawlers for the web, such as GoogleBot and AhrefsBot, comb through massive amounts of data, explore the web extensively, and only index the most pertinent and safe material. By looking at each website's ROBOTS.txt file, these bots (spiders) do a "polite" data crawl.

Other SEO tools like ScrapeBox, XRumer, or Marketing Miner have a similar goal even if they use different automation and extraction techniques. These programs offer automated tasks that might allow you more freedom as they examine search engine optimization outcomes. These tools may gather data, arrange it, and even automate procedures like account creation, comment posting, social network management, etc.
For example, Scrapebox may collect information from a search engine (URL harvester), collect keywords, create automated comments, look at links, and even collect proxies. Although Scrapebox may be used without proxies, its actual power is only shown when you use a number of SEO proxies.
SEO White, Gray, and Black Hats
Though you may use these tools without a proxy SEO, the real power comes from expanding your reach to bypass blacklists by utilizing a network of SEO proxy servers.
Depending on who you ask, SEO tools like ScrapeBox and XRumer are referred to as "white-hat SEO" while "black-hat SEO" is employed by others. The fact that these SEO techniques are lawful should not be overlooked. For instance, XRumer only posts messages that users have written. If you abide by the conditions of the search engine's SEO proxy service and only employ these strategies to improve your ranking in the search results, you are a white hat SEO.
What color the cap is will primarily depend on how morally or spam-wisely you employ these tools. A search engine becomes annoyed when users abuse these functionalities. For instance, if you utilize questionable or overt SEO strategies that are against Google standards, you can accidentally earn penalties.
The effectiveness of a white hat SEO strategy is greatly increased by a black hat SEO strategy.
Attacks on another person's online exposure with malicious intent are known as negative SEO attacks, which are on a whole other level. These black-hat cheaters use spammy links, copy/paste attacks, hidden links, cloaking, adult anchored links, or spammy material to direct towards a target in order to lower that target's rating by deceiving Google into thinking that they acquired false backlinks.
Six Ways to Use a Proxy SEO
As was already said, the basis of any SEO study in big campaigns is web scraping. Using web scraping, you might automatically collect data from the websites (or SEO) of your competitors. However, you'll probably be blocked if you use your public IP. Your IP address will be blocked by the target and added to an extensive blacklist utilized by anti-spam intelligence companies.
With the use of an SEO proxy, you may expand your SEO efforts while being completely anonymous. By employing SEO proxies like IPv6 proxies, your scraping operations are concealed from a search engine and other websites.
Be Ahead of the SEO Game
Knowing how you compare to your competitors' SEO strategies can help you stay one step ahead of the game. You'll be able to climb the SERP thanks to it.
You may use a proxy SEO to perform research without disclosing your real IP. When you pair your web scraping tool with a pool of proxies, you can:
Sift through web pages and search engines. Find out the keywords your competitors are using to draw in both visitors and links.
Rank SEO monitoring. You may also utilize SEO monitoring on your own, along with the ranks. Tracking rankings necessitates routine data extraction from a search engine, which may be quite dangerous if done from a single source IP.
Delete the meta description. Take a search engine scrape and extract any pertinent meta descriptions.
The SEO proxies guarantee that everything is completed swiftly, consistently, and accurately.
Search in Other Markets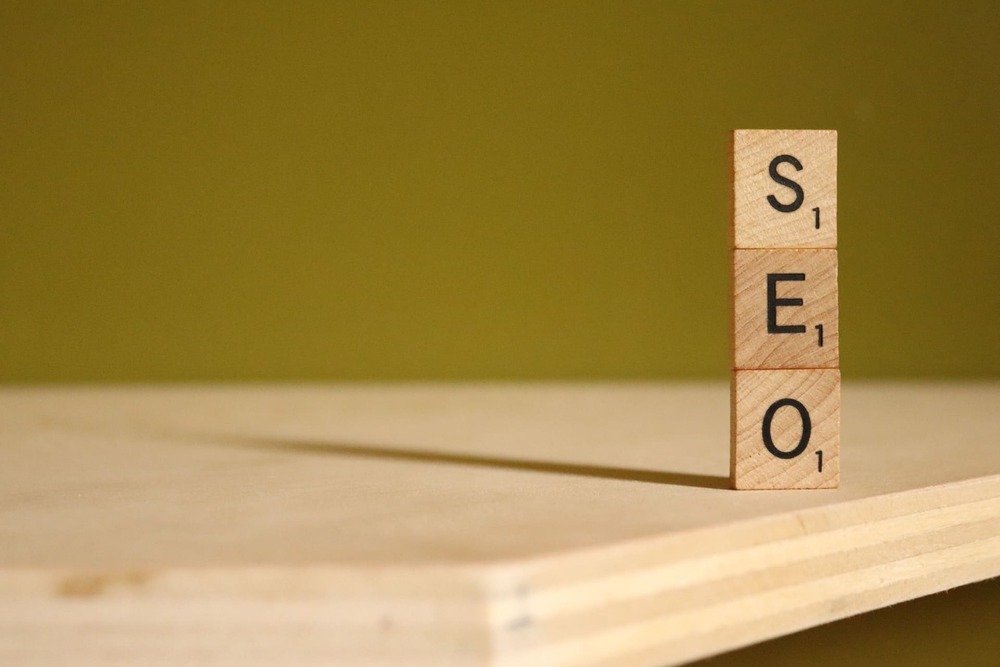 Results from a search engine are tailored based on IP geolocation. This means that your search results are distinct from those of a different person who carried out the same search in another country. The intention of geo-targeting Internet content to source traffic is commonly associated with language restrictions, commercial niches, copyrights, and even censorship.
Utilization of CDNs (Content Delivery Networks), which are networks of servers located closer to the user, is widespread across websites, online apps, cloud services, search engines, and other platforms. CDNs can expedite and secure operations in addition to providing results that are customized to a certain location.
An SEO proxy server can be used to target a location. It will overcome that geographic restriction after the CDN. You can use it to gain access to markets that are only available in particular nations. It allows you to test your website from that target location in terms of SEO. It will get a feel of what someone in another region or country would find when they search for your specific brand or comparable terms.
How to Improve Website's Load Time with an SEO Proxy?
CDNs improve website speed or load time by utilizing the SEO proxy caching method. This technique optimizes a page's loading speed, which raises its position in search results. For speedier access, the SEO Proxy cache creates and stores copies of frequently accessed websites.
A select few SEO proxies can be positioned strategically closer to the end user (or specific market) and optimized as "cache proxies." The files on your website are "cached" by the proxies. If proxies for SEO are utilized to move your material closer to the end user, the load time of the website will eventually increase. The content is cached on a proxy server for the first time a user views. After the initial download, the content is pulled from the proxy cache rather than the destination server.
Search for Backlink Opportunities (White and Gray Version)
To look for backlink chances, use a scraping program. Finding backlink prospects and other details like contact and social media accounts is made easier with the private proxy list feature of the SEO automation tool Scrapebox.
What is the gray-hat equivalent of these white-hat SEO methods? Creating "shady" backlinks.
Even if using gray hat (black hat) methods is not encouraged, it is crucial to be aware of them since your competitors can be using them to advance their positions. Be careful; if you employ these strategies, your website can be penalized.
Web scraping bots are designed to scan and gather information from websites with pertinent themes. For example, ScrapeBox (the white-hat version) can help with backlink building by gathering backlink opportunities. Once it has discovered websites, a commentator poster with embedded links may be used to submit comments on those websites. You may avoid having your IP addresses blacklisted or blocked by employing multiple SEO proxies each time you scrape the web.
Simulate Traffic (Gray-Hat Version)
The normal scenario is that a human visitor would come to your website via an organic search engine optimization result or a guest blog post, click through, and remain for a time. Your website will be ranked better by a search engine if this process happens to different visitors to it more frequently.
The entire procedure may be repeated and made anonymous to enhance ranking positions. In order to improve dwell duration and click-through rate, two crucial SEO metrics, simulated visitors are being used.
Improve Social Media Exposure with an SEO Proxy
Some marketing companies need access to and management of many social media accounts simultaneously. To ensure that an account is being run by a human and not a robot, social media companies track each account's identifier (IP) and location.
Establishing, accessing, unblocking, and managing several accounts is made simpler by proxy servers for Twitter, Facebook, and Instagram. A list of SEO proxies allows you to access an account for each and every changing IP address. You may view a variety of ads from other accounts by getting over these restrictions. If you want to take things a step further, you may use a social media automation platform to perform bulk posting, commenting, sharing, like, and other actions.
Utilizing SEO proxies might help you become more visible on social media and subsequently boost site traffic.
SEO Proxies: Free or Paid?
It has already been mentioned that utilizing your own IP to scrape the web with tools like Scrapebox can eventually get your IP into trouble. Whether you use it for search engine optimization or to steal SEO data from competitors' websites, you will eventually have your IP limited or blacklisted. SEO proxies are the solution.
Which one should you choose?
Free Proxy
With Scrapebox, you get a Proxy Harvester that helps you find and use free public proxies. Free proxies are clearly very beneficial because there is no cost associated with using them.
These free proxies for SEO make money by showing you and the countless other users advertisements and by switching popular websites. There is little question that these free proxies will be inundated with users, which will greatly slow down and boost security. Public proxies frequently reveal your personal information.
If money is truly right for you, use a free proxy server.

Paid Private Proxy
Paid proxies, on the other hand, are a lot faster, more reliable, and safer. The service guarantees the security of any sensitive data you transmit over the SEO proxy. These proxies also offer support. The support team can help you set up and maintain your SEO proxy.
The Bottom Line
Use an SEO proxy while doing intensive SEO campaigns to prevent IP blocking or cloaking. The right speed and scalability are also provided by an SEO proxy. Without a proxy, SEO data scraping would be risky and too slow.
Utilizing your pool of SEO proxies along with your SEO software, site scraping, and automation tool will allow you to run your SEO campaigns with perfect anonymity, speed, and dependability.