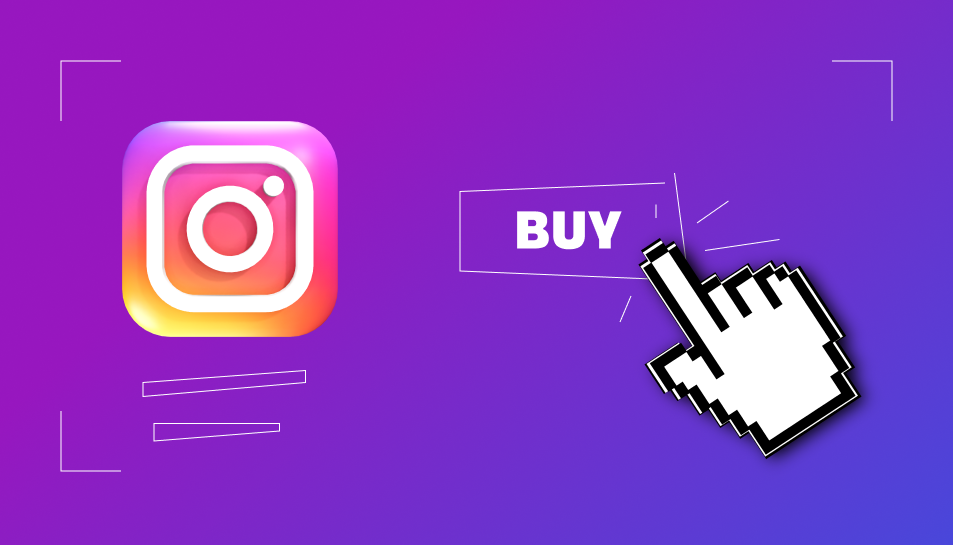 To get an Instagram account with a wide subscriber base, really hard work is required. It takes a lot of time and patience, especially if you start from scratch creating a broad-based profile. As a more acceptable option, the purchase of Instagram accounts is taken into consideration by many businesses. However, it's not as simple as that; before you buy Instagram accounts, make sure you are sufficiently informed about all the risks and complications that you may face in achieving your objectives.
Table of Contents:
Being one of the most efficient social media channels for brand promotion on the World Wide Web, Instagram has become a leading social network, enabling users to quickly learn about products and/or services. According to statistics, more than 60% of IG users learn about them on this social network.
One interesting fact is that almost half a billion people sign in to IG pages on a daily basis, and the amount of users keeps rising at an alarming rate, which keeps growing the sales of products and services.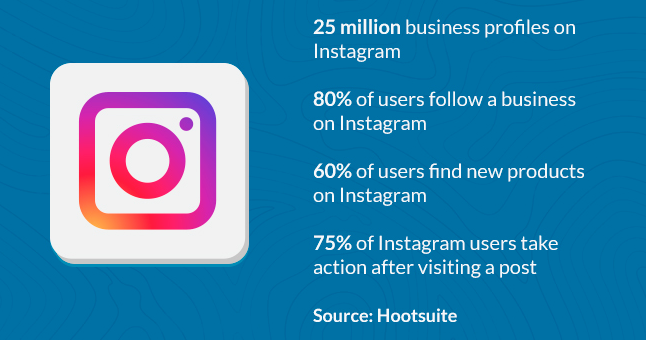 Along with the search engines, Instagram possesses the highest level of engagement and participation, using ad hoc algorithms to make a new business's success a little tougher. Presently, famous IG accounts and posts with a high level of engagement are most likely to succeed. As a result, users who don't have broad-based profiles will most likely be kicked to the curb, and all their Instagram posts are doomed to failure.
If this panorama seems regrettable, it probably makes you think about buying an Instagram account. You wouldn't be the first to have such an idea, but surely would be the first who could avoid many of the challenges after you have read this article. The first and the most significant thing you should know is that if you buy an Instagram account, you go against this social network's terms of service. The other thing is that buying an Instagram account is not the same thing as purchasing IG subscribers. Well, you're about to learn what purchasing Instagram accounts is all about.
Buying Instagram accounts – do it at your peril
First of all, you should remember that the intention to buy an Instagram page makes you violate the social network's terms of service. You aren't allowed to buy an IG account, sell or disclose the aspects of your profile, as well as using the sign-in credentials or name symbols of other subscribers.
According to the Instagram terms of service, you aren't allowed to buy a fake Instagram account, buy an Instagram account with real followers, buy an active Instagram account, buy and sell Instagram accounts, intercede, collect or use sign-in credentials or name symbols of other subscribers.
When you buy Instagram pages, you take a risk that they could be shut down by the team of this social network when fishy actions begin to occur. That means buying an Instagram account could be for nothing.
Before you start looking for Instagram accounts for sale, be informed that there is no guarantee using someone else's profile will not be interpreted as a breach of the service's rules. In other words, when you buy Instagram accounts with followers, be ready to lose quite a big sum of money, time and nerves. All of these could help you to acquire followers through legal means.
Buying Instagram followers – what are the pitfalls?
To make your brand's reputation perfect, don't buy Instagram friends or followers. They are much more likely to be unreal, and there is a difference between paid and genuine engagement on an IG page. It may well be that in your base of subscribers, bots appear, and that is in itself a negative phenomenon.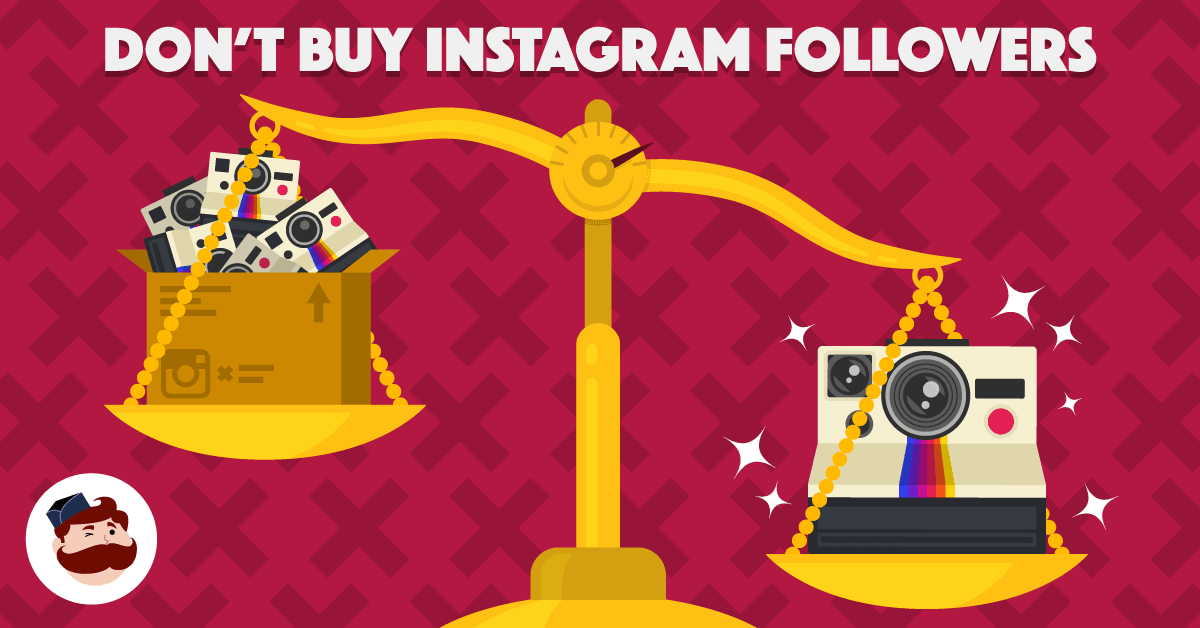 It is not very hard to find websites that are buying and selling Instagram accounts and followers. Besides, a great number of such Internet resources do it at low cost. The bought subscribers are unlikely to interact with your content, and even if they do, their comments will be aimless, general comments full of emojis to make you feel how active they are.
If these arguments do not outweigh the aforementioned reasons for refusing to buy Instagram followers, read this article by Andrew Tate from AdEspresso, who has conducted a specific study on Instagram. The purpose of the study was to determine why buying Instagram likes is hurting your brand. For this, Andrew during a certain period was attracting subscribers by traditional means. During the next period, he used follower cheats. Here are the results he obtained: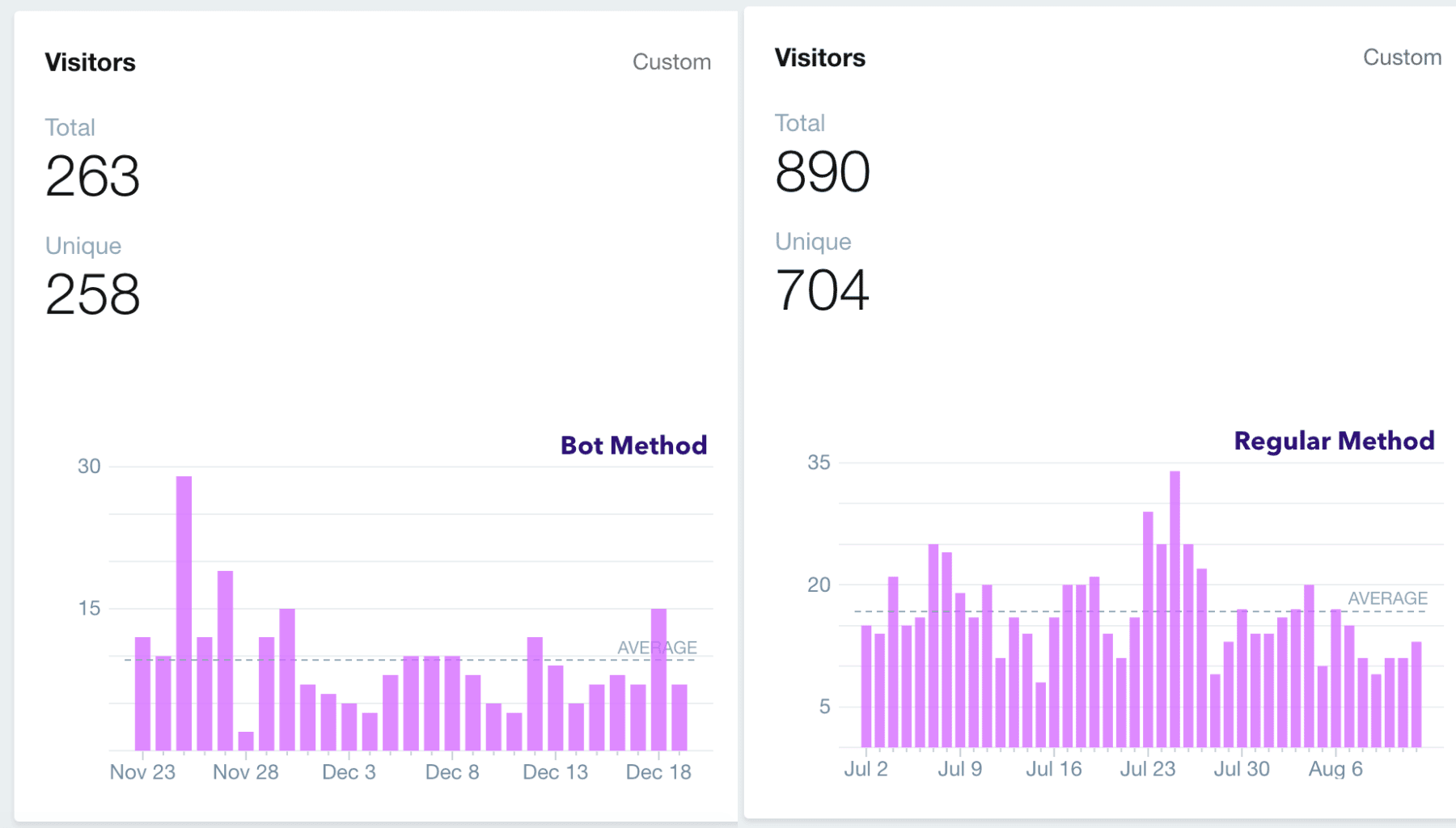 When you buy Instagram subscribers, you will face the same hidden dangers as those that are possible in the case of buying IG accounts. But if you haven't yet changed your plan to buy an Instagram account with followers - the following pages will help you.
Direct purchase: Instagram pages for sale by the seller
Explore the profile history
If you decide to buy real Instagram accounts, you should be confident that the seller owns the profile and is not hiding any information about it. The second thing you must do is check the followers. If you are offered legit Instagram followers, of course, they cannot be bots. To check, just look through the posts and examine the comments. If you detect a great number of positive reviews, about 80% of all comments, most likely you are being offered an Instagram account with bots as the base of the followers. By the way, you can use a special tool to verify IG followers. Just run a test and wait for the results!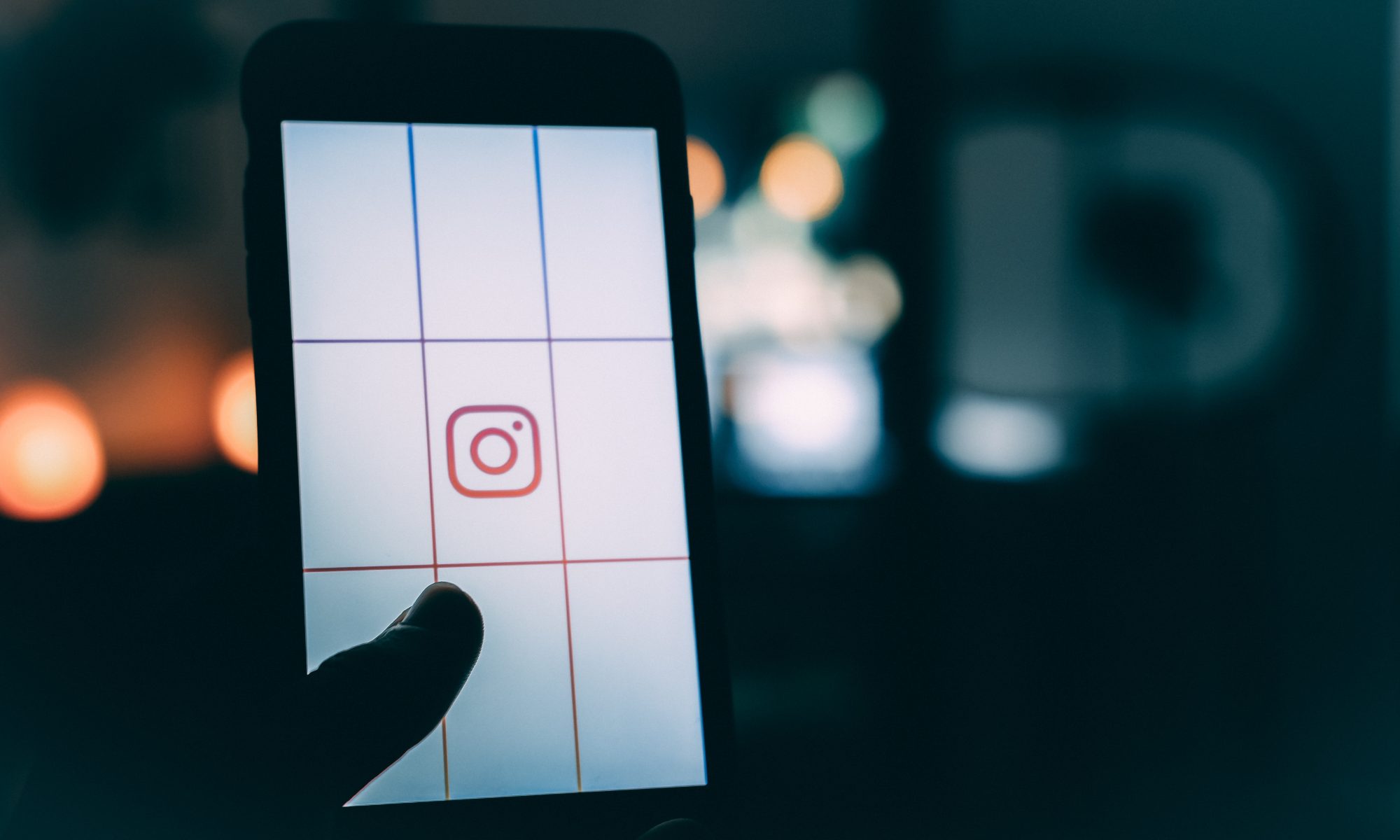 Check the niche
To avoid a senseless purchase, run a check of the niche. Even if the account has millions of followers and is engaged in the niche of beauty, there is not much point in buying it if your business is selling floor coverings.
It is highly recommended to thoroughly check the niche and profile's background. It will save you money, a lot of time and prevent annoyances and will result in an efficient and targeted approach. For this purpose, use a special tool that provides you with access to tens of important metrics of the IG pages. There are hashtags, engagement stats, and most popular posts among these metrics.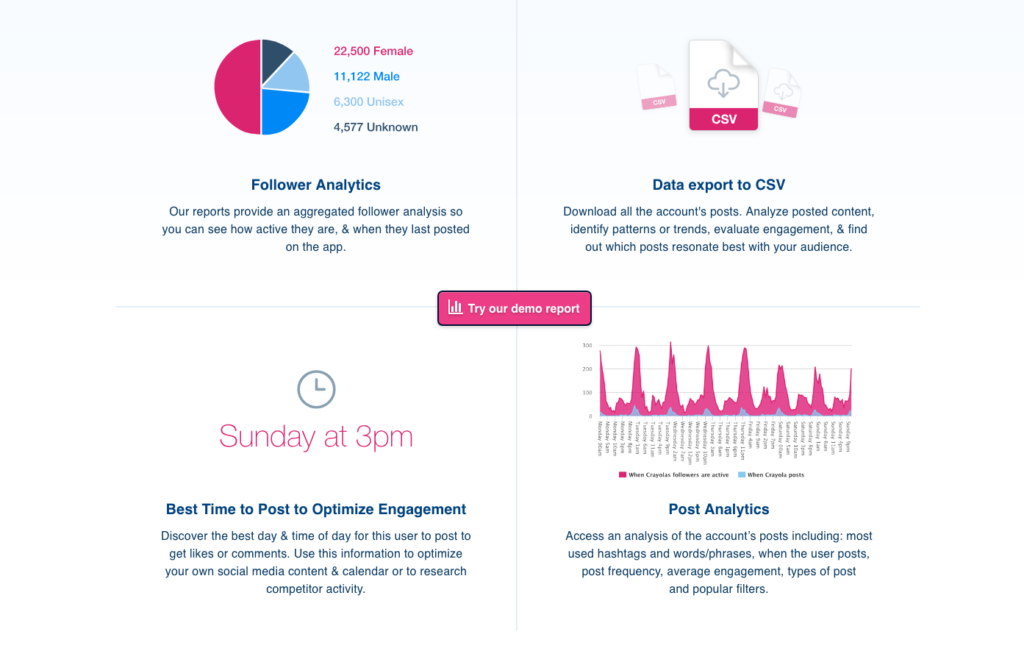 Pay attention to details
After checking the account, its background and niche, don't forget to enter into a contract of sale. If the owner is refusing to do it, just break the deal. You can easily find sales contract examples for such cases. Just pay attention to the fact that the contract should contain such information as:
identity of the parties involved in the transaction
the target date for the agreement
purchase description
payment info
shipping options
other provisions
Click here to read more about recommendations for working with accounts.
Use only proven payment methods
It is particularly important to ascertain whether the Instagram account you are going to buy belongs to the seller you are talking to. Any persuasion to pay in advance or send money through an intermediary or any sort of third party should make you concerned that they are ripping you off.
One of the reliable options of payment services is PayPal. This online payment system is distinguished with a high level of security and provides you a great number of opportunities.
Split the payment between milestones
You know, you can't be too careful these days. So, try to be constantly in touch with the seller throughout the transaction.
You'll be provided with access credentials. After signing in, don't forget to change the login and password and link the IG profile to your own Facebook account. After doing these steps, you will have total control under the sold Instagram page.
It is recommended to split the payment into several parts during the buying process. Thus, you get some assurance that it is not a scam. It's worth noting that it's on you if you didn't pay attention when something went wrong and completed the deal. In this case, any complaints to the social network are pointless. Very often, the result is the termination of your account. Also, you should know that the sold account could end up being deleted by Instagram at any moment.
To buy Instagram accounts through Middleman Services
Even though middleman services are used to protect you from scams, a lot of them are scummy and dubious, like many other cheating services. On the Net, you can easily find forums or online platforms offering an Instagram account for sale. Among such Internet platforms, you can find even well-known ones like eBay with quite affordable rates. If you don't want to waste money, just skip those forums and try to find a legit proposition.
Below is a list of the most trusted online services that have Instagram profiles for sale. The list is approved by experienced marketers, but it is also not a guarantee that you can buy popular Instagram accounts from them without any risk. Even in this case, you are buying at your own risk.
---
1. Viral Instas
One of the options is to buy Instagram accounts from Viral Instas with instant delivery.
The middleman service Viral Instas is a source where you can buy Instagram accounts in any niche with thousands of followers. The distinguishing feature of this service is Instagram accounts of real users and with real subscribers. The risk that you will buy a fake Instagram account is minimal. Anyway, the chance of purchasing fake IG pages depends on the level of current proposition among the profile holders/sellers.
Aged Instagram accounts will set you back almost $200, and one of the assets is that you are immediately provided with login credentials. Also, it is possible to check the profile's background, since the username of the page is not hidden.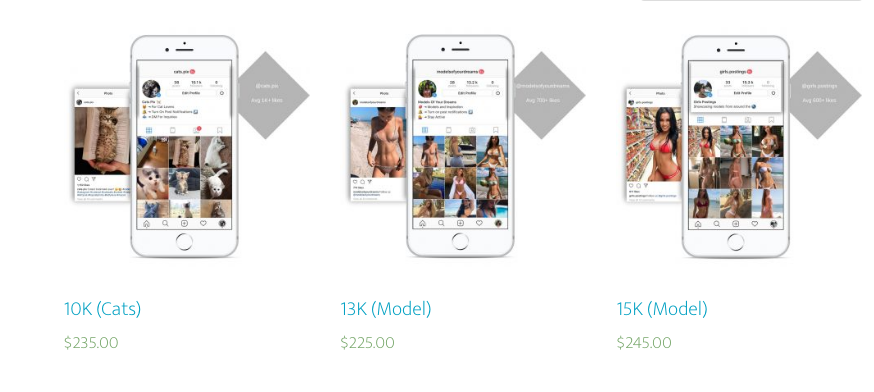 If you are acquainted with the question-and-answer website Quora and use this online service, you can easily find on the website comments like:
"I've purchased a great number of IG pages from ViralInstas and was surprised by the instant password delivery. Moreover, unlike eBay, you don't have to wait until the seller provides you with the password."
Or:
"All IG pages I got came with guidelines for correctly maintaining and growing the profile with additional useful info. Also, there was a hashtag research tool for each IG page that contained more than 1K hashtags related to every account. Thus with the Instagram official accounts, I received the best hashtags to use them for the posts."
---
2. Viral Accounts
This is the best opportunity to buy Twitter accounts with a lot of followers, Instagram popular pages, and diverse social media accounts including Facebook profiles, Tumblr, etc. The company is well-known and is different from the others on the list. It is distinguished by its:
big clients
simplicity
convenient location
It's worth noting that Viral Accounts is a company that offers not only official Instagram accounts, but also websites, domains, and hiring influencers.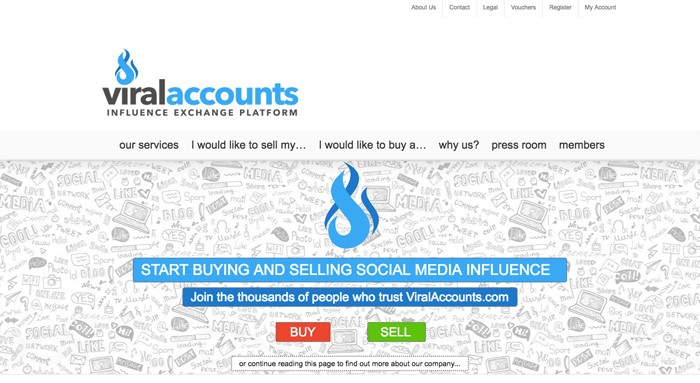 The range of prices on this website is quite wide, so you can buy Instagram accounts at the rate of $50+. The basic parameters which influence the price are:
followers' whereabouts
the level of subscriber activity
profile's niche
The company's turnaround is very intensive, essentially "we flip them as we get them." But you may face an absence of IG accounts with your desired features. It is often the case that certain accounts are out of stock. To make a purchase, just sign up on the website and contact tech support.
In this case, you will be added to the buyers' list. Then the team of specialists will process your request and decide your priority in the waitlist. In any case, with the help of Viral Accounts, you can buy Instagram accounts in your niche advantageously and conveniently.
---
3. Social Tradia
This online service is more flexible than the others are. The advantages of this web resource are the following:
possibility of browsing the available IG pages by category
you are allowed to check the accounts in case of link availability
a large selection of IG accounts with different characteristics
For example, this 5.7K yoga Instagram profile contains stock photos with almost a total lack of meaningful engagement.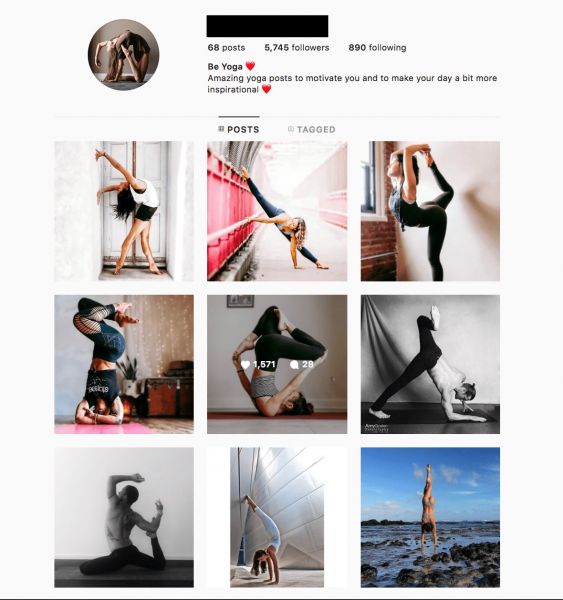 Also, you may be offered several Instagram accounts labeled as "genuine" by the team at Social Tradia. You'll be obliged to have faith in them because they aren't about to provide you with a direct link for Instagram account verification.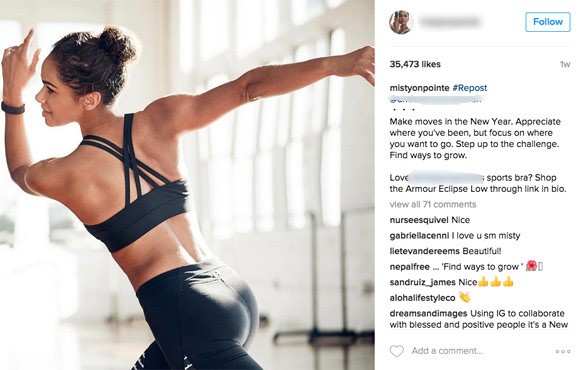 This service where you can buy Instagram accounts gives some aid and privileges to the buyers, allowing you to get a reimbursement if you appeal within 24 hours of buying the Instagram account.
---
4. ACCSMARKET - Account store
If you are looking for social media accounts for sale, the right choice – a choice of AccsMarket - accounts store. This is a store where you can buy:
Instagram softreg accounts
Instagram aged profiles
Instagram pages with real subscribers
Instagram accs with bots subscribers
The middleman service AccsMarket offers only proven IG pages of high quality and possesses the widest range of profiles with diverse features, limitation period, and promotion level.
The most significant advantage of AccsMarket is also its relevant content with which the customers know how to use the bought profiles for different purposes. This is one of the best middleman services at the moment.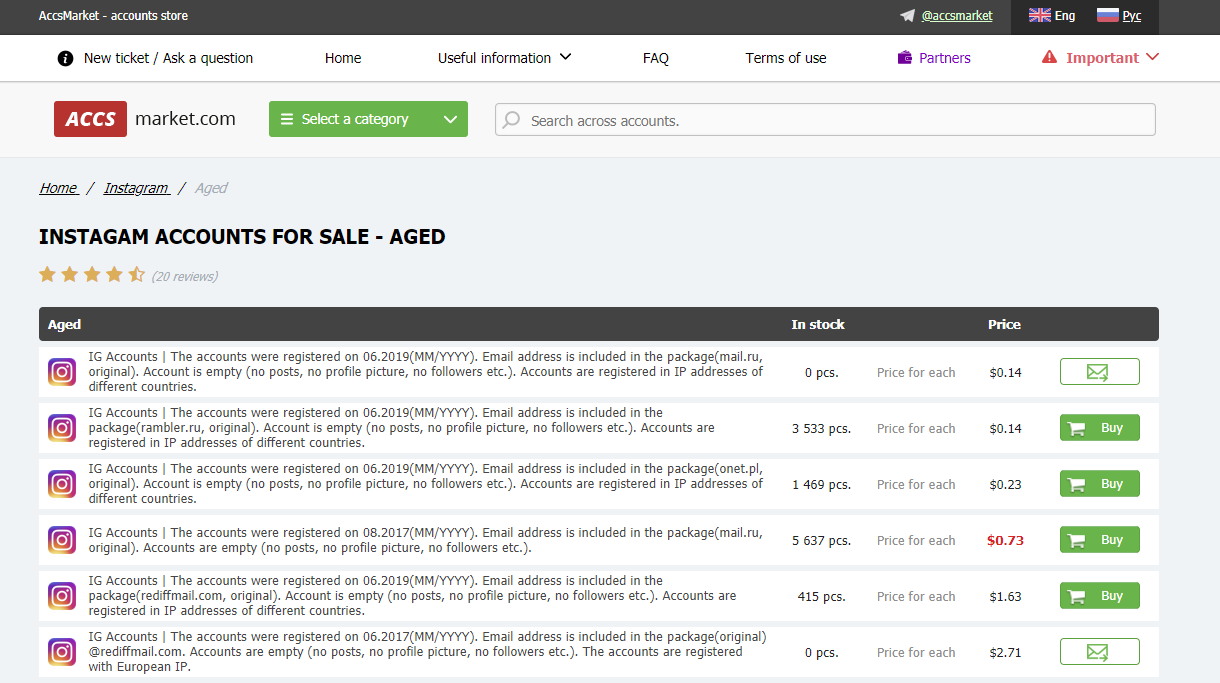 On the website is everything you need for correct work of an Instagram account. Positive feedback on the AccsMarket is continuously received by the customers on different forums and reviews platforms. Therefore, it can be stated that this middleman service is sufficiently reliable to meet the requirements of the customers.
---
Opinion
You should always remember that buying an Instagram account has its risks. Even if you buy an authentic IG page at AccsMarket – the most reliable accounts store, there can be no assurance that it will bring you the desired results. An efficient marketing strategy is the only way to achieve your objective.
Here we provide useful, proven and free recommendations on how to make your Instagram account popular and demanded by ad agencies. Also, get information on how to get more subscribers. The conclusion is the following: the efforts that are to be put into the promotion of a bought Instagram account is the same type of effort you would have to put into an account's development from scratch - you might as well give it a chance.