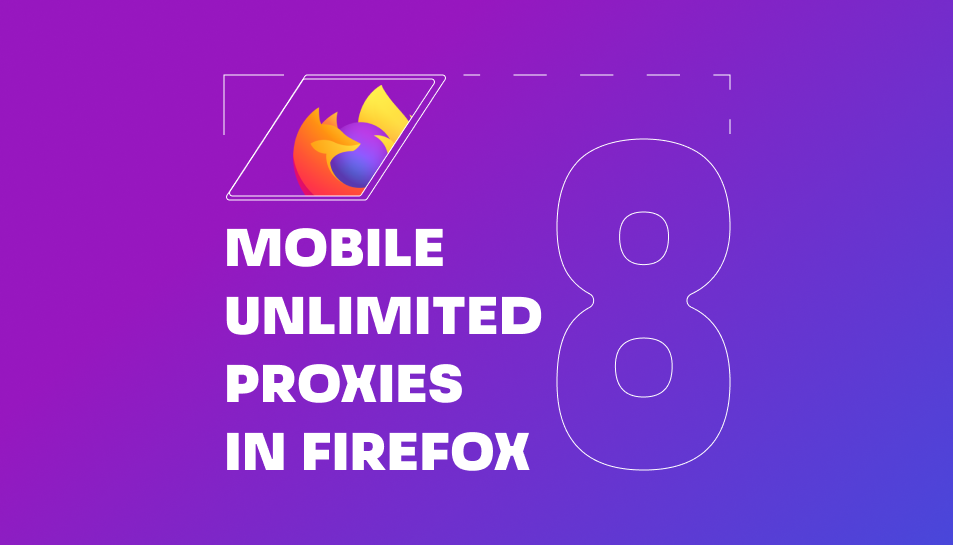 1. Enter your personal account data and click "Login".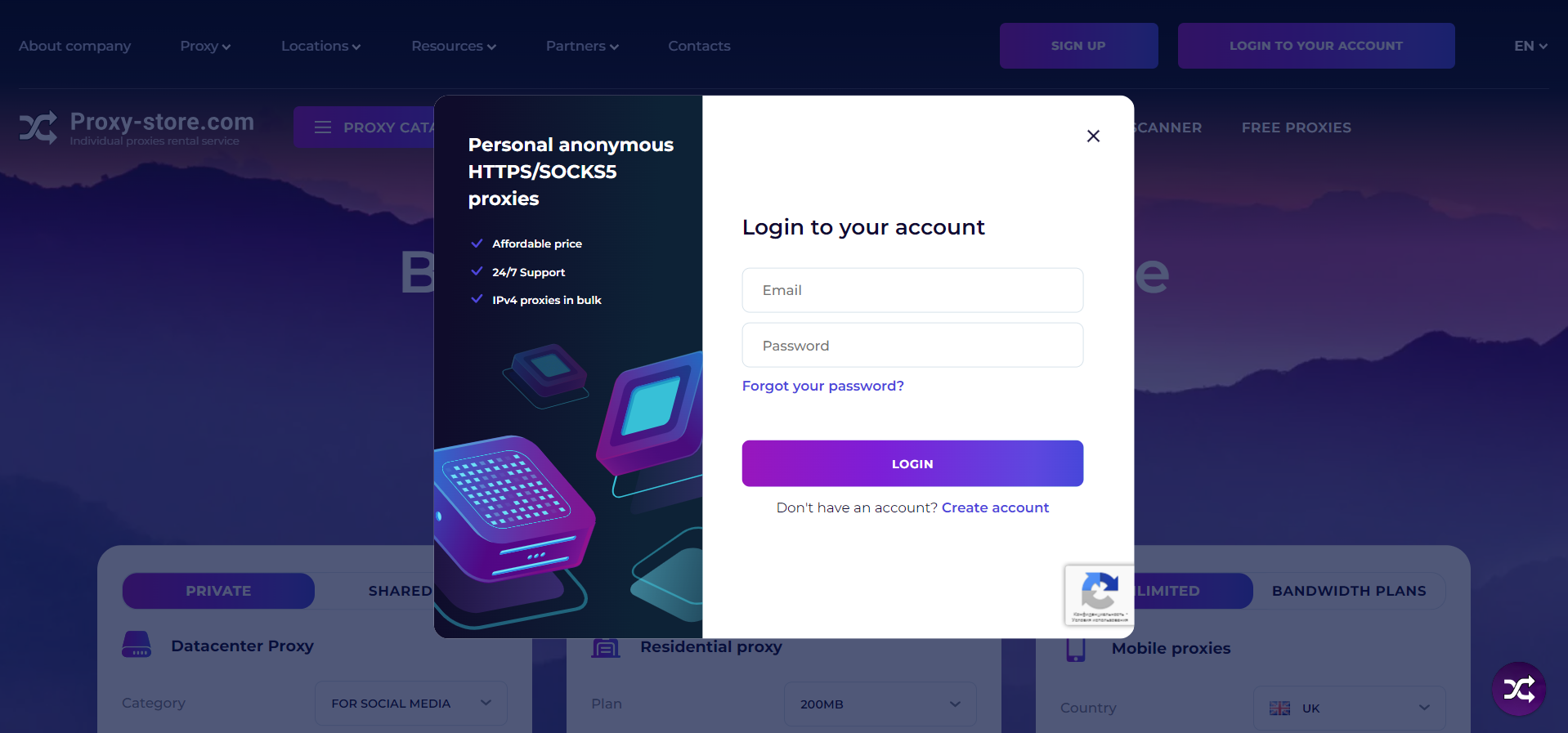 2. Select the "Mobile Unlimited Proxies" tab in the "My Proxies" section. Here you can find the proxy data that you need to enter when connecting your browser.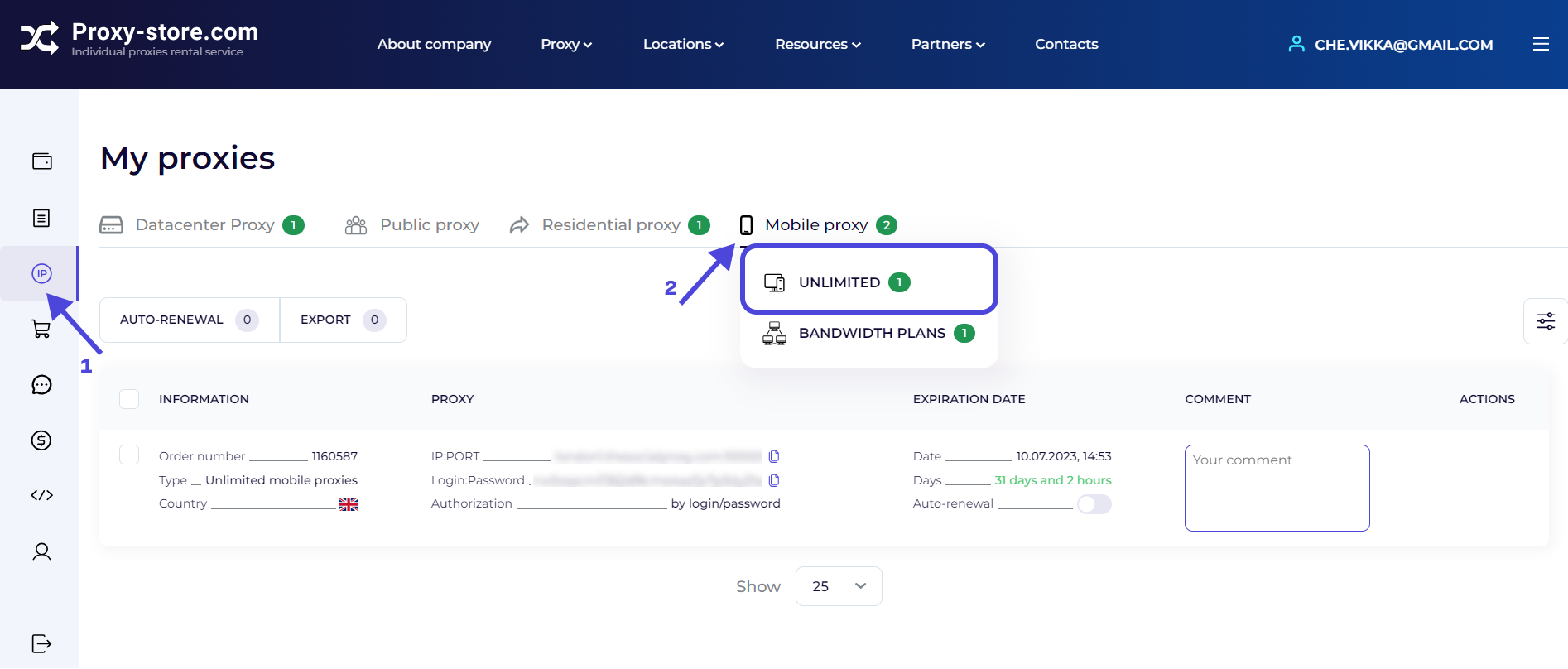 3. Now, go to Firefox and select the "Settings" section.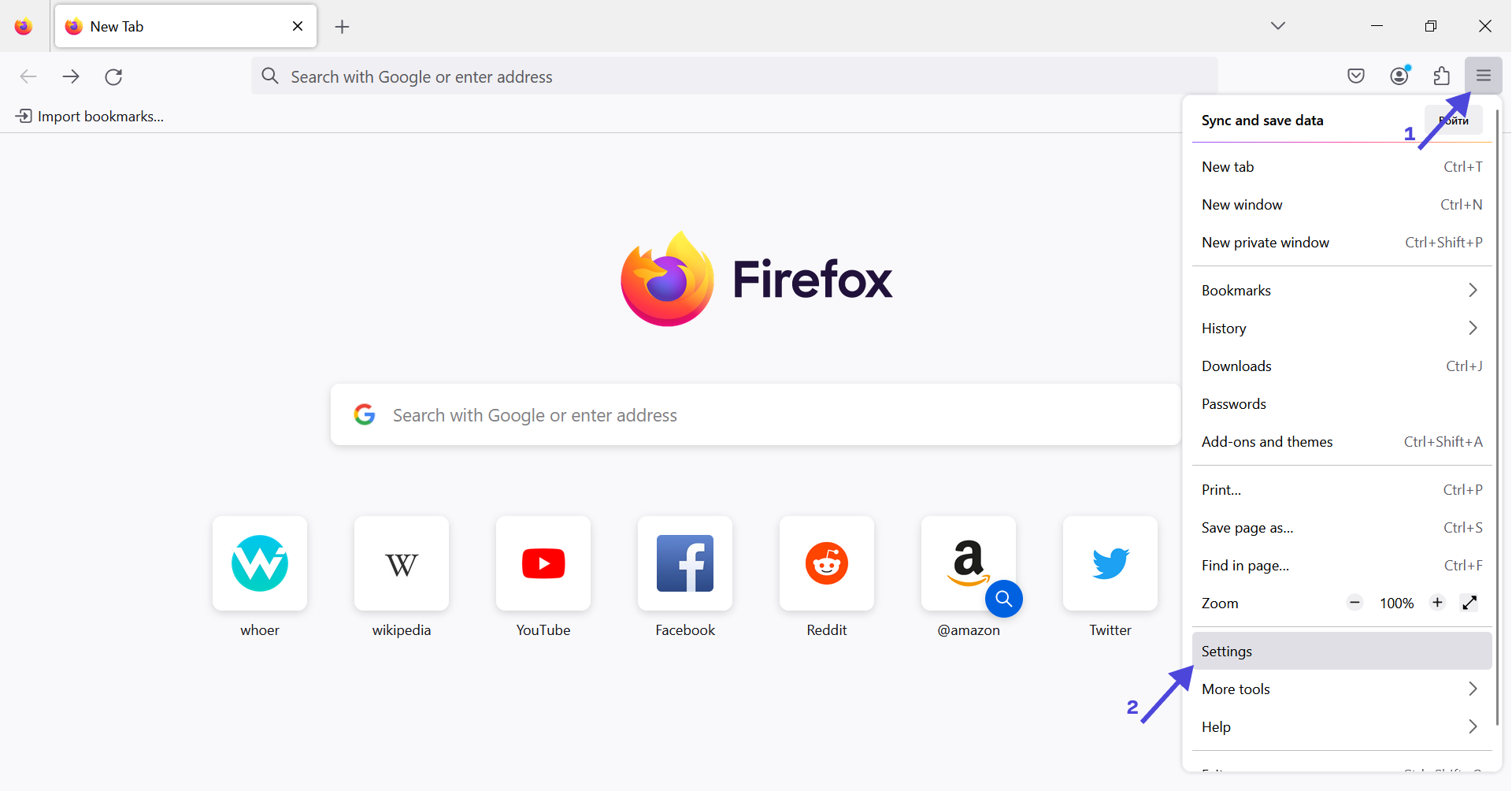 4. Scroll down to the end of the "General" page and click "Settings".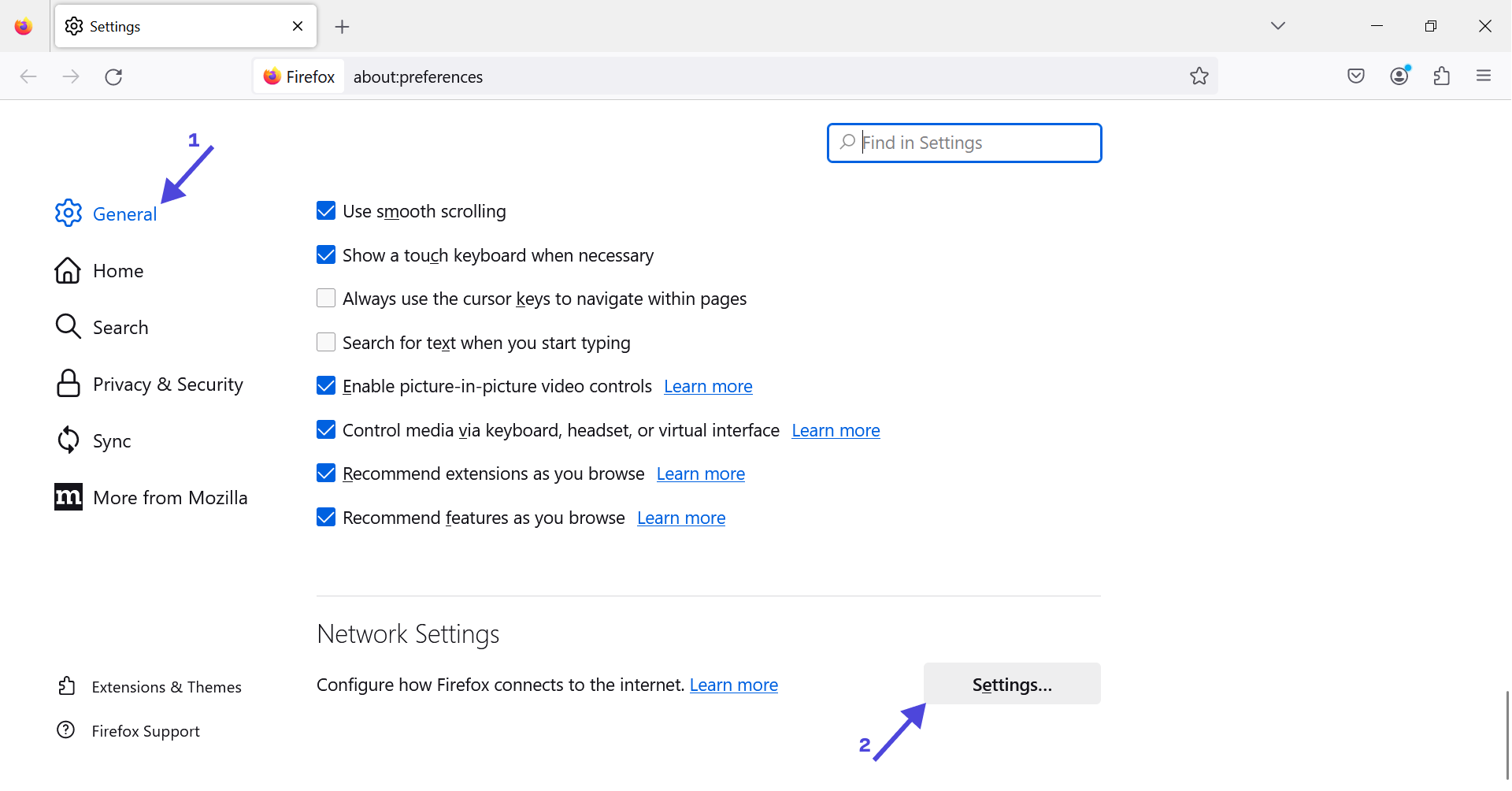 5. Select "Manual Proxy Configuration". Enter the IP and port in the HTTP proxy line. Check "Also use this proxy for HTTPS" and mark "SOCKS5". Click "OK".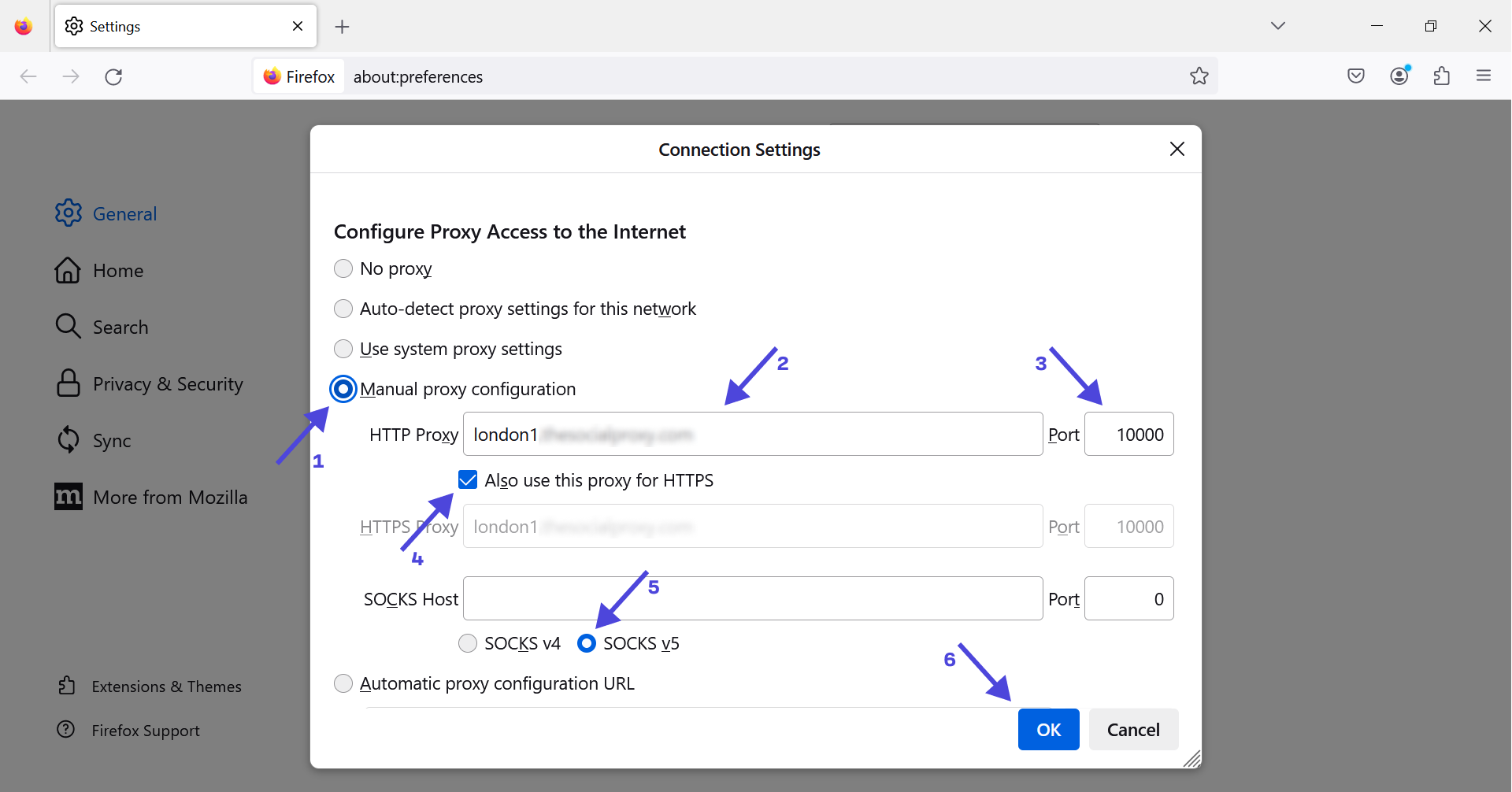 6. When launching the browser, a pop-up window may appear prompting you to enter your login credentials. You can find the login and password in your account.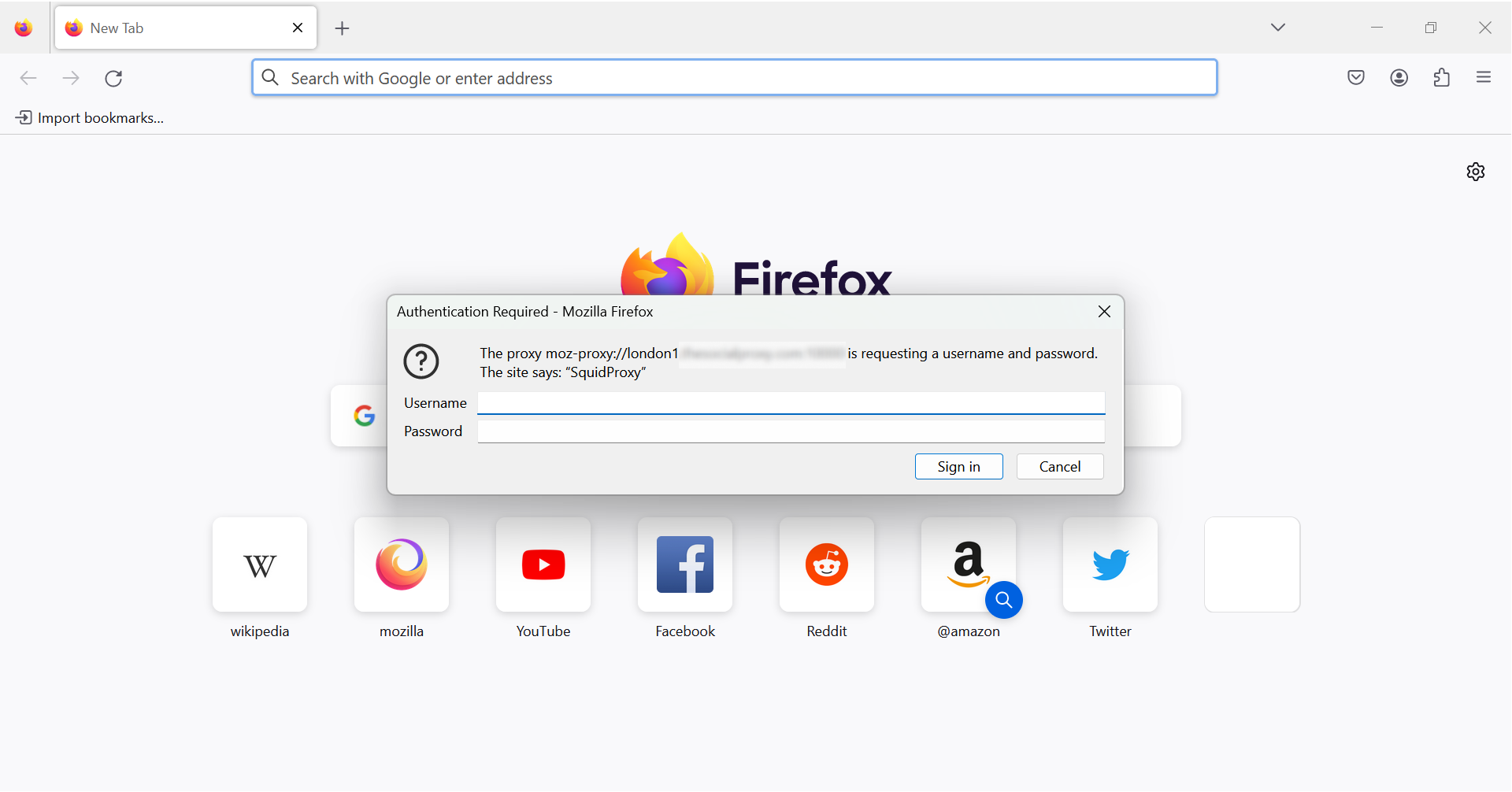 7. That's it! To check if the connection is set up correctly, visit a website like db-ip.com to determine your IP address and location. It should show the proxy IP address instead of your own.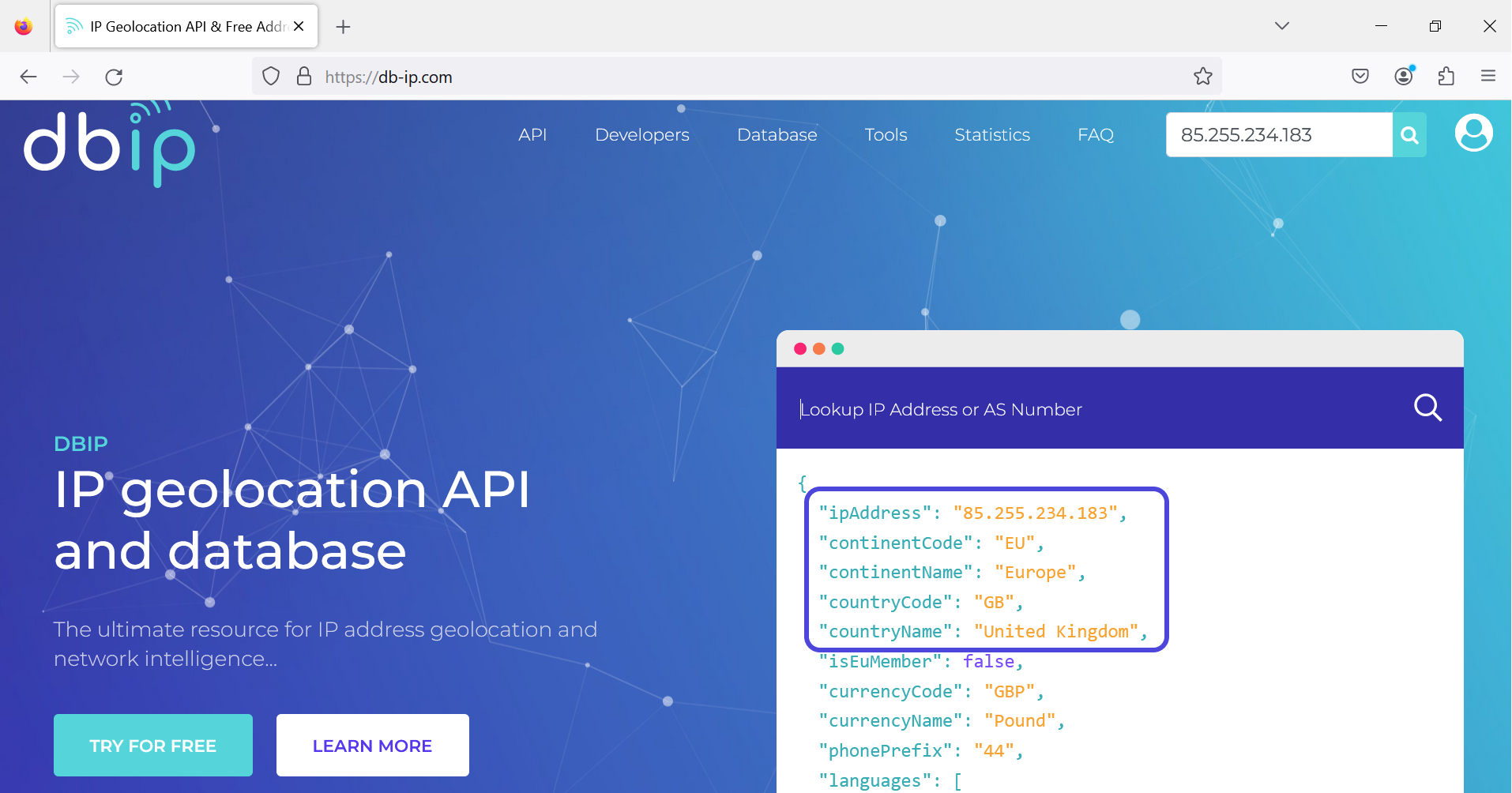 8. Keep in mind, Mobile unlimited proxies have automated rotation, which means the IP address changes 2-3 times a day.
9. To turn off the proxy, go back to the browser settings, select the "No proxy" option, and click "OK".