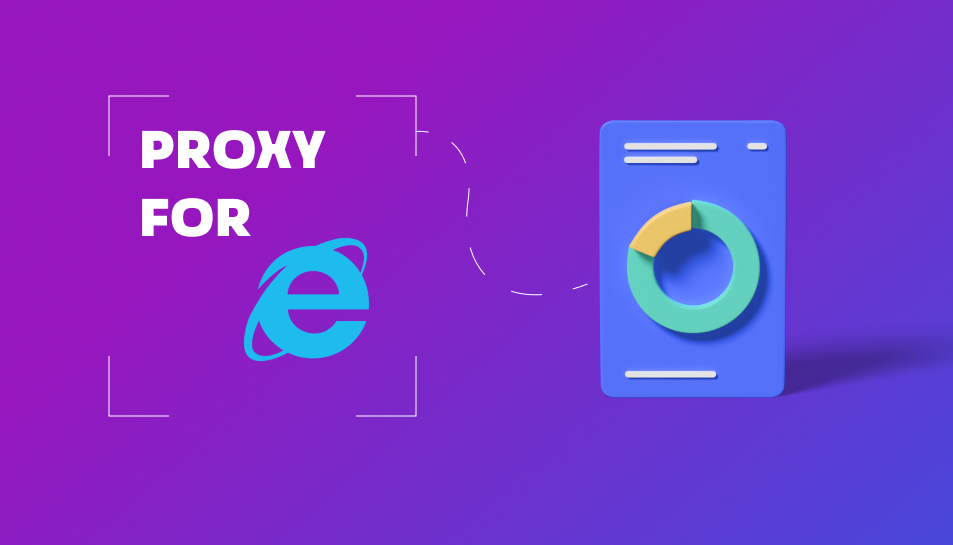 If you're someone who's still using internet explorer, you'll probably get a lot of people asking you: "Why?" They're right, but we're not here to judge, we're only here to help you. So, if you want to learn how to use proxy internet explorer settings or how to get started, you came to the right place. There're some people who say you need to go through the registry to do this.
Absolutely not. This method is far quicker and far less dangerous to your computer so we won't be going over any internet explorer proxy settings registry.
Step 1 – Launch the browser. Click the icon "Internet Explorer" to open your browser or simply search for "Internet Explorer" in the search box when you press the Windows flag on the bottom left.
Step 2 – Once the tab is open, you should see a bar that says File, Edit, View, Favorites, Tools & Help. What you need to do from here is click on the Tools button.
Step 3 – The list that pops up when you hit Tools may seem overwhelming but don't be afraid. Simply scroll down to the bottom of the list and click on "Internet Options". This is where we'll start to setup our internet explorer web proxy.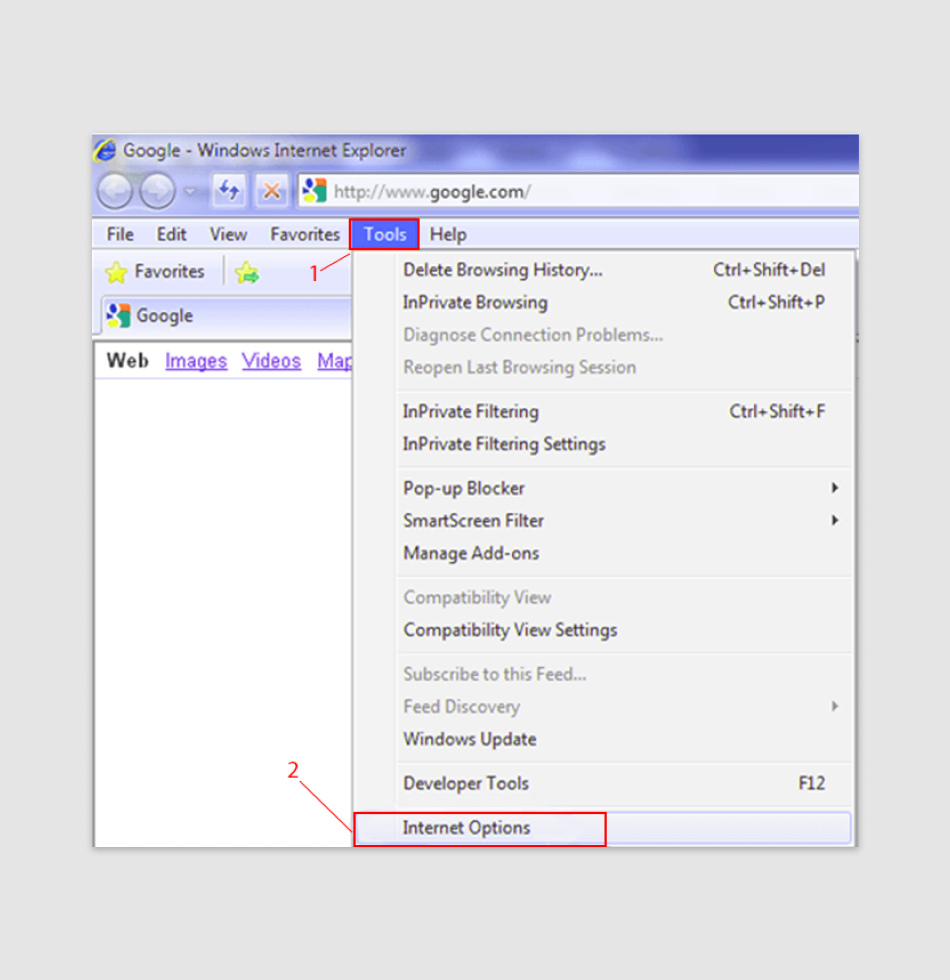 Step 4 – Now, to properly establish the proxy explorer settings, we'll need to set it up in connections. So, after you've clicked on Internet Options, you should see some new tabs at the top and a new popup window. Click on the tab that says Connections.
Step 5 – From here, a new popup should show up and you'll see a lot of options that no one uses anymore such as setting up a dial up network connection. You're looking for the "Local Area Network (LAN)" settings. More specifically, you want to click the button that says "LAN Settings".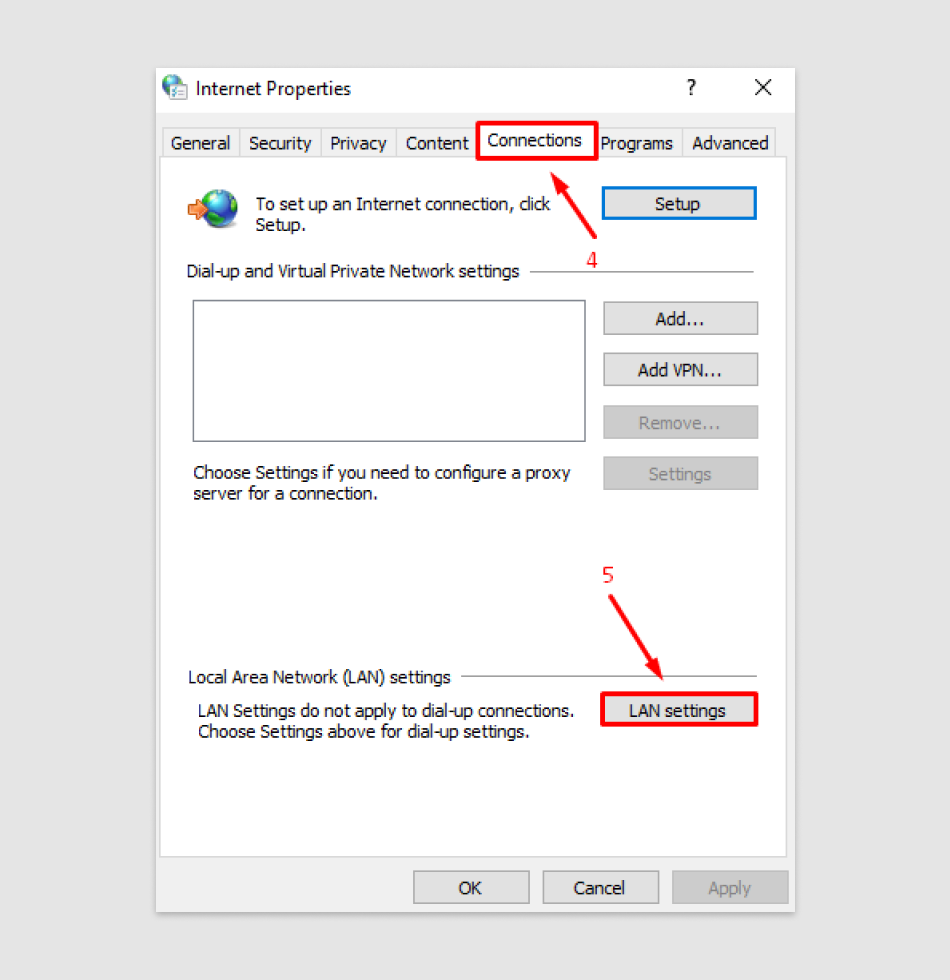 Step 6 – Yet ANOTHER popup will come up (there's a lot of popups associated with Internet Explorer). In that box, under Automatic Configuration, make sure you uncheck the option to automatically detect your internet settings. Then, there should be a Proxy section on the same window. Check the box that says "Use a proxy server for your LAN." You're almost there, we almost have your proxy server Internet Explorer working.
Step 7 – For this last step, simply input your proxy address and the port number into the correct boxes. Once you're done, click on Ok. You'll have to keep clicking Ok until every single window is closed (we know that there was a lot of them)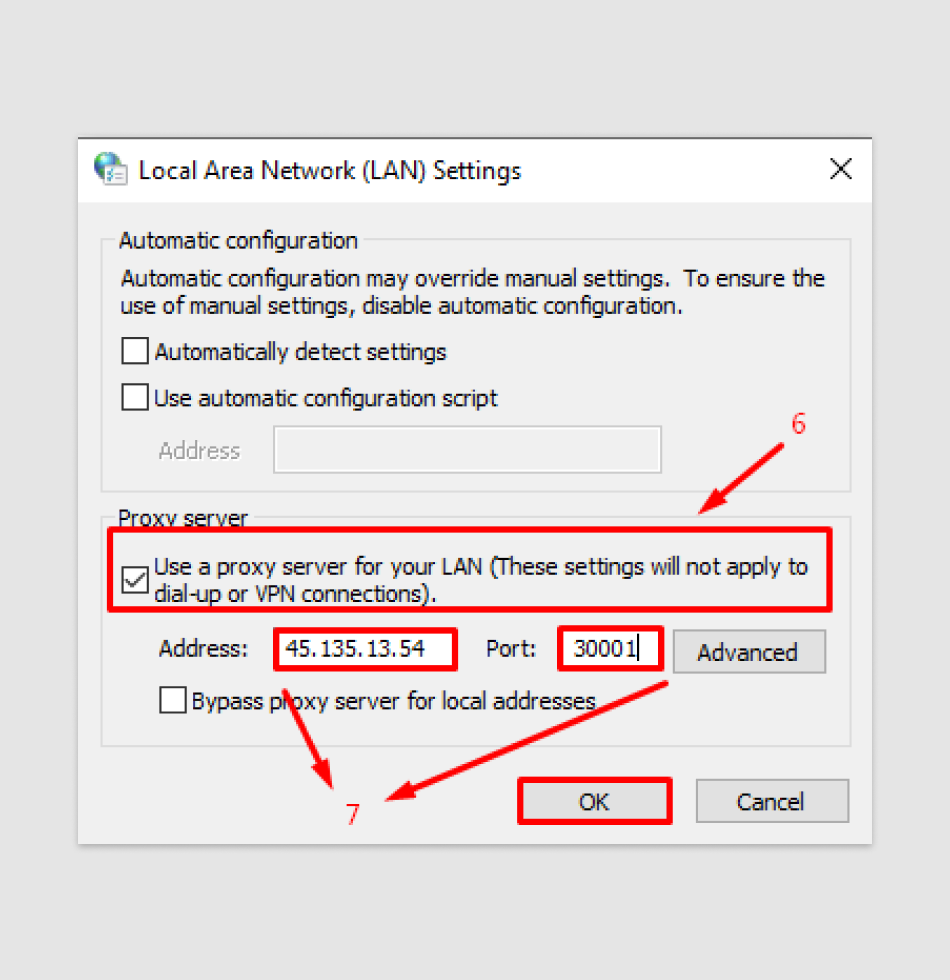 Final Step – Completely close internet explorer and then re-open it. You now have a working and fully functional proxy server explorer that's fast and reliable.
How Do I Change My Proxy Settings?
If you need to change proxy Internet Explorer settings, it's relatively easy to do so. Repeat all of the exact same steps that we just did above but instead of putting in a proxy, uncheck the proxy checkbox and then check the "automatically detect my settings" box instead. It's really that simple. Once you do that, you can be right back onto your normal connection with a normal IP but we highly recommend you use a proxy for explorer so that you and your data is safe.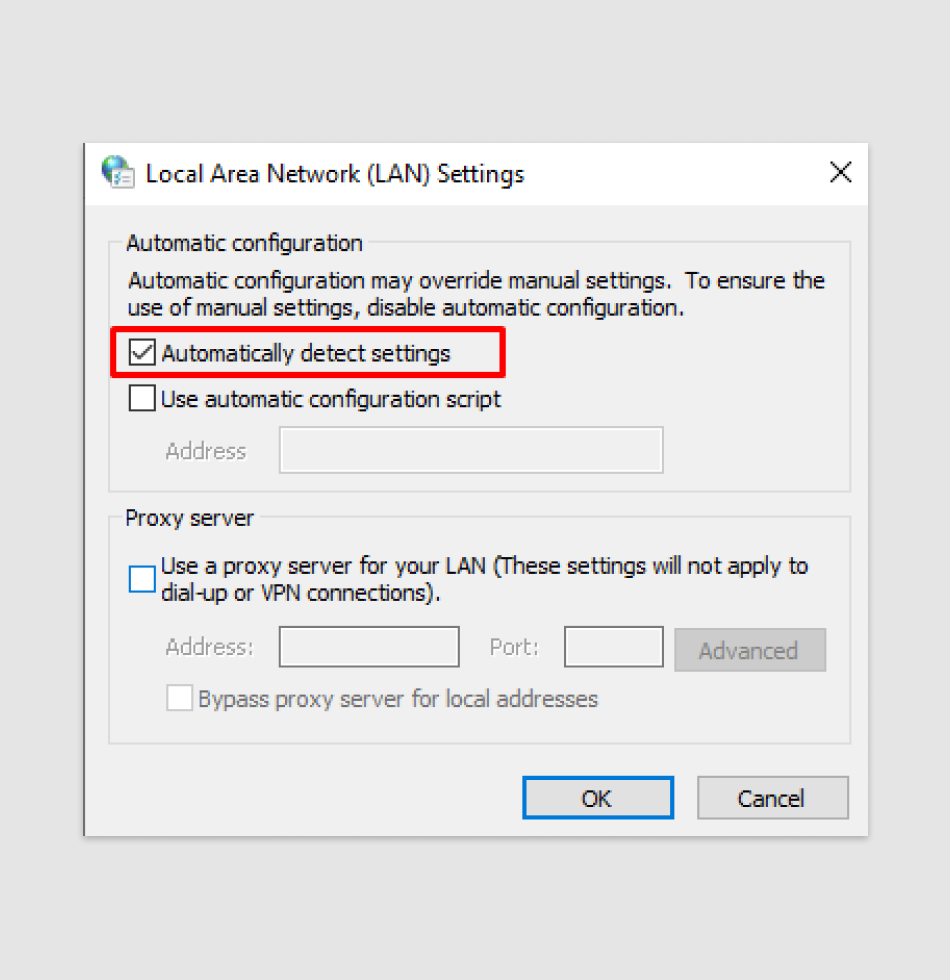 Why Do I Hear So Many Bad Things About Internet Explorer?
Internet explorer definitely has its downfalls. First of all, proxy explorer internet settings aren't the easiest to navigate around. While the internet explorer proxy server settings page is straight to the point, it has a few different flaws when it comes to setting up a proxy.
It takes a lot of popup windows to finally get to that part of the process where you can even setup a proxy
Sometimes, Internet Explorer can be rather unreliable when it comes to secure and stable connections on proxies
Sometimes, changes don't save and require you to completely reboot your modem
However, Internet Explorer itself is a very outdated browser. A lot of website developers don't even support them anymore and that's one of the biggest complaints. Web developers absolutely hate internet explorer. In order to make modern features on a web page work, they have to go back into the styling files and include some media query hacks targeted just for Internet Explorer. So, what a lot of developers end up doing is they simply just make the page not work properly on older versions of internet explorer and advise people to upgrade.
As long as you're buying a computer with Windows 7 or Windows 10 on it, you shouldn't have a really outdated version of internet explorer so you shouldn't have to worry about running into the issue of pages not rendering. Another big problem is that internet explorer still doesn't allow you to have addon functionality. This is something that Chrome and Firefox both have and it allows users a lot of freedom and customization when they want to do something cool. For some reason, Microsoft never allowed developers to develop custom addons or integrations because of security risks.
Speaking of security risks, internet explorer is absolutely full of them. Internet explorer is one of the most easily hacked browsers on the market and it's something that a lot of old flash sites with vulnerabilities target. This is why we recommend using a proxy if you browse websites with internet explorer so that people who make these exploits can't get a hold of your IP as easily. You should still be careful what you click on though because they can be crafty.
Internet explorer isn't the worst browser out there on the market but their market share is falling rapidly. Even their newest bigger brother Microsoft Edge isn't holding on to much of the market. The majority of the market is still dominated by Google Chrome and Firefox because the speeds they offer and how people can integrate their own apps into the extensions marketplace.