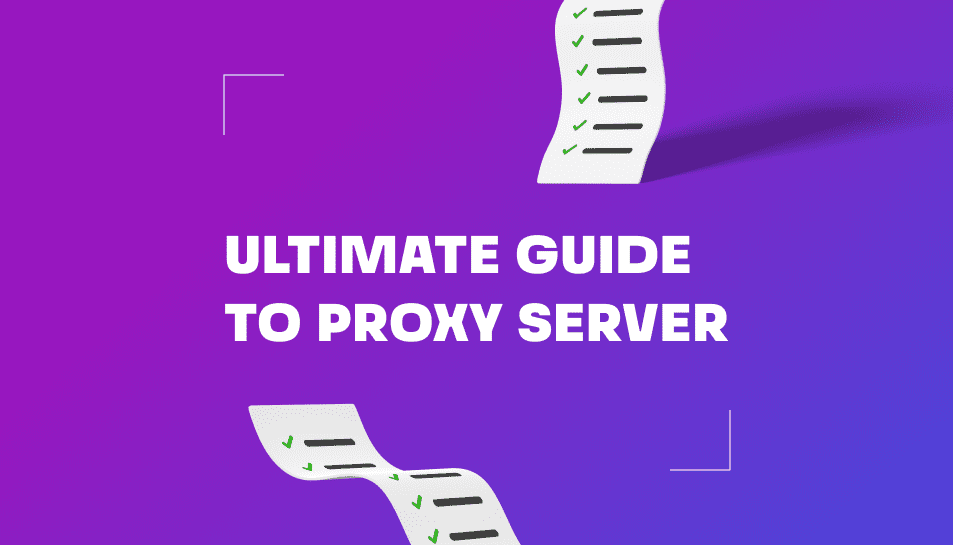 Wish to know what proxy servers are? If so, you've come to the right place – we've prepared for you this ultimate guide to provide all the vital information connected with proxies, including what their main types are, what the advantages of using proxies are, how to use them, and why it's worth buying proxies in Proxy-Store exactly. So let's not waste our time anymore and get to it right now!
The way proxy servers work
According to a common proxy server setup, the proxy server receives your request before granting you access to the website or web application in question. Thereafter, the proxy server submits an inquiry on your behalf and delivers it to the Internet. The proxy server then forwards your request for a response to you to the website.
Both users and businesses can utilize a proxy server. Every advantage would be available to either of them. Firms can use a proxy server to safeguard their website or web server from dangerous users and even to prohibit their staff from viewing inappropriate material. Individuals can use a proxy server to conceal their data on the web and provide anonymity.
Various types of proxies you should know about
Proxy servers come in a variety of forms, each with a distinctive feature. Proxy servers are categorized depending on a number of factors, including their origin, the degree of anonymity they provide, the protocol they use, and many others. Let's have a look at all the key proxy types you should know about:
Forward proxy server
These proxy server kinds are employed to transmit particular data to different user groups who are connected to a network. A forward proxy is used to restrict access to the Internet by placing itself in the middle of clients and servers.
It serves as an intermediary, enabling clients to connect to other servers over a different network in a roundabout way. With a forward proxy, for instance, a business might manage its staff members' access to the Internet and keep an eye on their online behavior.
Reverse proxy server
Reverse proxies are placed in front of web servers in a similar way that forward proxy servers are placed in front of clients. The initial line of protection against incoming traffic is a reverse proxy, which is placed in front of one or more servers. More security, load balancing, and traffic control are three of its key goals.
The reverse proxy, for instance, intercepts your request when you access a website and sends it on to the server that is responsible for hosting the page. As soon as the server responds, the reverse proxy retrieves it and sends it back to you.
Source proxy server (IP location)
The type of IP addresses you use and where they originate determine which source proxy servers you should use. It can be an IP address that was generated artificially or one that came from a real person. There are three basic categories of Source proxy servers: datacenter, residential, and mobile.
These proxy servers come from a separate company that is not connected to an ISP and are offered by that company (ISP). The name of the service refers to the actual data center that will receive your requests.
Datacenter proxies are a good choice for those that seek quick response times and want to save money. Yet, although being quick and inexpensive, it doesn't provide the best security and privacy protection for users.
Because they employ actual home IP addresses from genuine devices all around the world, these are the most dependable kind of proxy servers. This gives the user the appearance of being a real user from the location of the proxy server they selected.
For users who wish to perform more complex operations like checking ads, avoiding bans while employing a bot, and blocking cookies, residential proxies are the ideal option. Residential proxies are only disadvantageous in that they are more expensive than other kinds of proxies.
IP addresses from smartphones using their mobile data are used by mobile proxies. While connecting to the Internet over Wi-fi, they become domestic proxies rather than mobile proxies, therefore it must be explicitly mobile data. This simply means that you will use real IP addresses that were assigned by the mobile phone's carriers and that your traffic will be diverted to their network.
Anonymous proxy server
Depending on the degree of anonymity that they offer, anonymous proxy servers are the kind of proxy servers that can alter this information. Transparent, High Anonymity, and Distorting proxies are the three categories of anonymity-based proxies.
The fewest anonymity of any proxy type is provided by transparent proxies. Your use of a proxy server is not concealed by them. In addition to being able to see your real IP address, all websites and online apps you use will be aware that you are using a proxy IP address.
Proxies with high levels of anonymity provide a fair amount of privacy. They go by the name "semi-transparent proxies," and while they do mask your IP address and location, they don't cover up the fact that you're using a proxy.
You have the greatest level of anonymity available using distortion proxies, also referred to as Elite proxies. They will cover up the fact that you're using a proxy IP in addition to hiding your IP address and where you are.
Protocol proxy server
It depends on how you access websites or online applications as these sorts of proxy servers are determined by how your device routes data on the Internet. The three most popular protocol-based proxy servers are HTTP, HTTPS, and SOCKS5. However, there are many other proxy servers.
The most popular sort of proxy server is an HTTP proxy server, which uses the HTTP protocol, which is generally compatible with most websites.
The more effective alternative to an HTTP proxy is an HTTPS proxy server, commonly referred to as an SSL proxy. The Secure Socket Layer (SSL) protocol is used to encrypt and decrypt incoming and outgoing data via HTTPS proxies, making them the most secure sort of proxy.
Among the newest proxy servers on the market are SOCKS5 servers. They can complete the majority of the duties for which a proxy would be useful because of their adaptability. Proxy servers that use SOCKS5 are not only suitable for the UDP protocol but also the TCP protocol.
Access proxy server
These proxy server types depend on how you get your proxy server. It is mostly separated into three categories:
You can get public proxy servers for nothing online. There are numerous services that provide public, free proxy lists. It is best to exercise caution when utilizing these proxy servers because they are frequently unreliable and dishonest. The best place to obtain a free proxy server if you plan to use one is through a reliable proxy service.
Shared proxy servers allow you to split the cost of bandwidth and data usage with other users.
You can purchase private proxy servers – also referred to as dedicated proxies – through the Internet service of a proxy provider.
By the way, if you need any manuals, you can visit Proxy-Store's blog – there, you'll find different articles on various topics that will definitely help you to avoid all the possible difficulties and mistakes.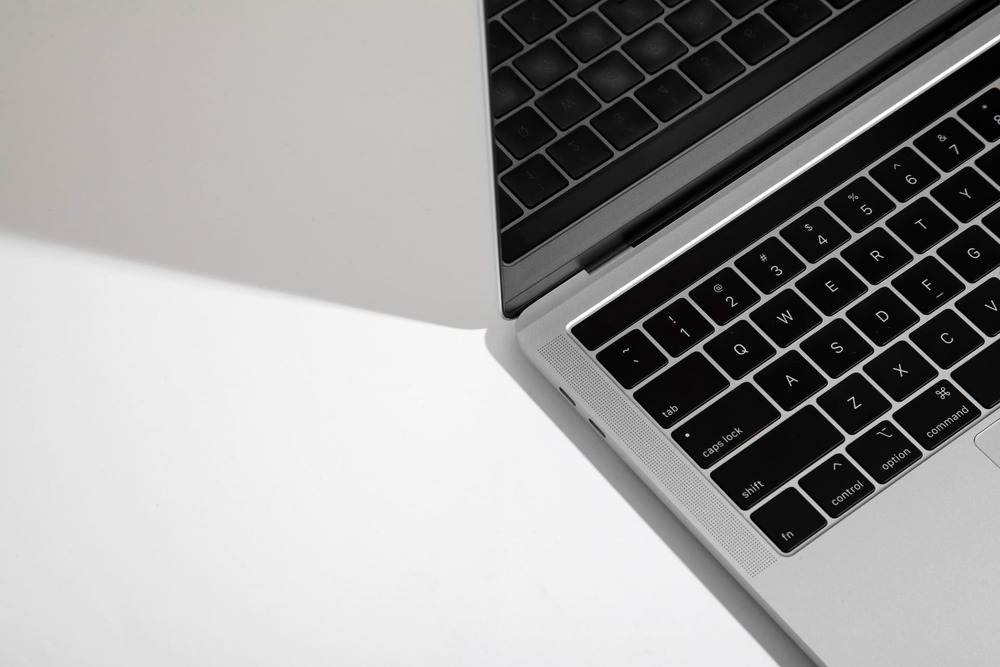 Benefits of using proxy services
Here are what advantages you'll get if you decide to use a proxy server:
Enhanced safety
Your IP address can be concealed from websites by using a proxy server. You can establish a safe connection by having a proxy server encode all of your incoming and outgoing data. Moreover, the origin of your web requests won't be identifiable to servers.
Better privacy
When you access the Internet, a proxy server will guarantee you complete anonymity. Your surfing activities will be kept private, and your IP address won't be used to obtain your personal information from malicious websites or other parties who wish you harm.
Reduced bandwidth and quicker loading times
When you employ a proxy server, your device sends the proxy its requests, and the proxy then contacts the website on your behalf. Due to the proxy's ability to cache some of the website's data, your computer won't need to download everything again when you access the same page later.
This can result in considerable speed improvements when loading large or complicated websites that contain lots of photos, videos, and other data-intensive material.
A proxy server's ability to cache content, as well as its ability to compress data before sending it to your computer, can help to lower the amount of data delivered. Making the most of the available bandwidth might further speed up your connection.
More effective network performance
The world will be covered by a top-notch proxy provider's proxy locations. This indicates that you are able to connect to a proxy server that is physically close to a particular server.
You can get a better Internet connection by, for instance, establishing a connection to a proxy server close to the Youtube server. Because of the reduced ping and in-game delay, this is particularly advantageous for gamers.
Geo-restricted source accessibility
You will be capable of seeing content that is only available in particular regions because you can freely change your location to any place in the world. The best illustrations of this are Netflix and Hulu, both of which have copyright restrictions on their content that only allow it in certain nations.
Even if you reside in another nation, you may utilize a proxy server to shift your location to the UK in order to watch a show that is only accessible in the United Kingdom.
Use of the Internet under control
A proxy server can be used by establishments like businesses or educational institutions to manage and keep track of Internet usage. They can make use of it to prevent access to particular websites or monitor how Internet users browse.
Using automation tools means avoiding bans
When you use automation tools like bots or web scrapers on a website, it can cause the server to get overworked and slow down. This is why websites dislike it when you do it.
Thus, if they notice that you're using an automation program, they will instantly terminate your account and may even block your IP address so that it cannot access the website in the future. With the use of a proxy server, you can prevent this.
How is it possible to obtain a proxy server?
You can obtain a proxy server using one of three main methods:
1. Utilize a free online proxy service
Many websites provide free proxy servers that can be utilized to connect to the web. The proxy server will retrieve the website's content on your behalf using these services' often straightforward interfaces, which allow you to enter a website address. Free proxy servers, on the other hand, might not be dependable and could jeopardize your safety and confidentiality.
2. Purchase a private proxy server
There are several different third-party network providers from which you can buy a private proxy server. When compared to free proxy services, private proxy servers provide more dependable performance, enhanced privacy, and security.
When purchasing a private proxy server, it's crucial to pick a dependable vendor who provides top-notch servers and helpful customer service.
3. Create an internal proxy server system
If you possess some technical expertise, you can Install proxy software on a laptop or server that is linked to the Internet and build an internal proxy server system. This solution offers the most power over your proxy server, as well as the greatest degree of anonymity and protection, but it also necessitates a larger time and resource commitment.
Regardless of the route you take, it's critical to thoroughly consider your proxy server options and pick a service provider who matches your requirements and financial constraints. Make sure you comprehend the operation of a proxy server, as well as its features and restrictions before utilizing one.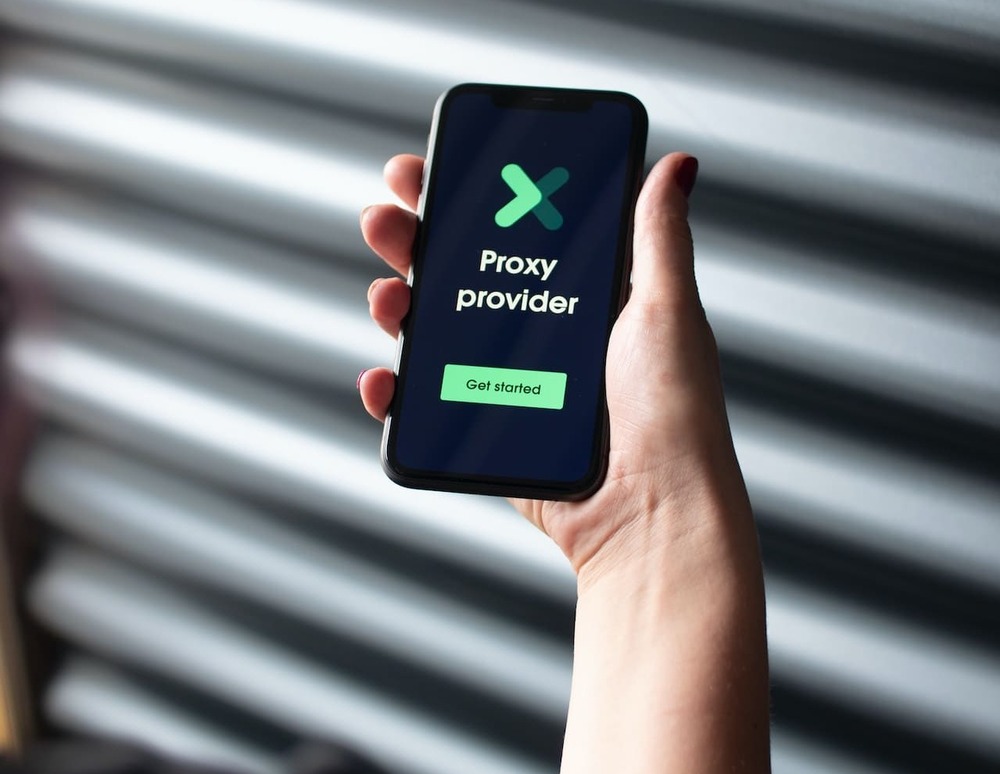 Where to find a reliable web proxy server?
Are you looking for affordable proxy servers that are trustworthy? If so, you can choose us – Proxy-Store – because we provide our customers with access to a wide variety of proxies and reasonable prices. Let's go deeper into the advantages of using Proxy-Store's services:
Fantastic proxies. With regard to the service quality it provides, Proxy-Store is very proud. We give refunds if the proxies don't fit, as well as make test packs for resident and mobile proxies and more. Hence, going forward, you shouldn't be concerned about any issues or logs when using the proxies this platform offers. Over time, the Proxy-Store's reliability has been tested.
Several locations. Every reputable proxy provider offers proxies from a variety of international countries. It means that wherever you go, Proxy-Store will undoubtedly have a proxy for you, as we offer our clients proxies from more than 50 countries, including Russia, the USA, Great Britain, and others.
Low prices. When compared to its competitors, Proxy-Store offers the most affordable prices, along with various discounts – the website is well-equipped to attract users. As a result, you won't waste a lot of money searching for the ideal proxy.
Excellent customer service. Proxy-Store's flawless customer service is another advantage. What can we conclude from that? If you have any queries or problems, contact the company's support team via

[email protected]

– they will provide you with all the details you need and take care of your problems as soon as they can.
Strong attitude. The website established a reputation for being a trustworthy resource for proxies. Several Proxy-Store users give the company great reviews on its official website and choose to use its service time and time again. Don't miss this chance, as Proxy-Store is ready to help everyone in need of reliable proxies.
Conclusion
We hope our definitive guide helped you to get a full understanding of proxy servers, including how they work, what their main types are, what advantages you can get while using proxy servers, how to use them, and why you should choose Proxy-Store as a proxy provider next time. Just remember the following key thing: to make a wise choice, you always need to do your own research in advance and have deep knowledge in the field. In the event that you have any problems or difficulties, come back to this guide and refresh your memory together with us. Thank you for reading, and good luck!
FAQ
Still have any questions connected with proxies? If so, let's have a look at the FAQ list below – there, you'll find the answers to all of your outstanding issues.
What is a proxy server?
The word "proxy" relates to an IP address, which is the unique identifier for each Internet-connected device. These addresses contain data on the user's carrier, the device's location, and the type of device being utilized.
How do proxy servers work?
Proxies are connections to servers that route your requests to the destination website via other IP addresses.
Why can a proxy be necessary?
When a person or business needs a different IP type, such as a home, mobile, or datacenter IP, an IP with a new device location, or both, a proxy is employed. This is required when a website stops you or requests that you enter a captcha.
What are proxies used for?
Using a proxy allows you to reach many goals like obtaining pricing information, managing online accounts, buying things from other nations, and much more.