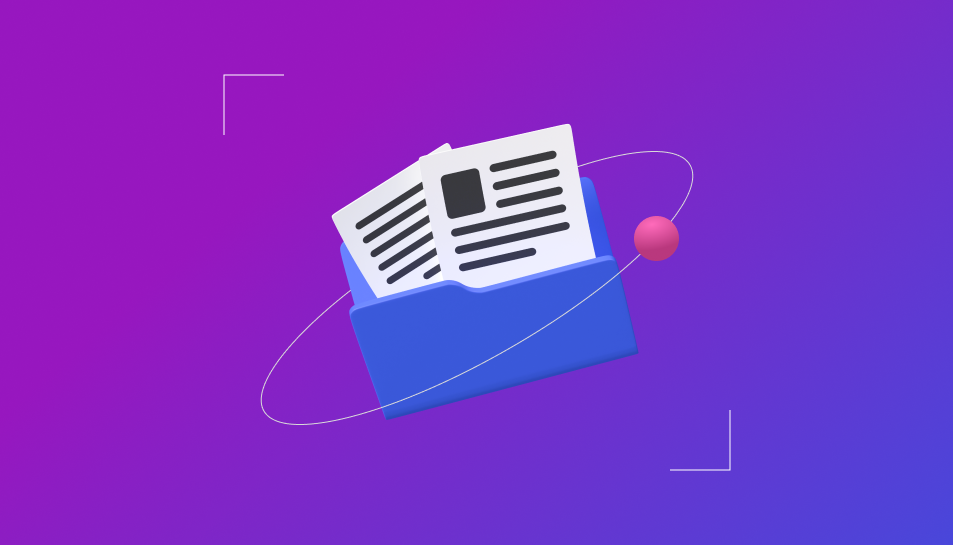 1. Enter your account data and press Login.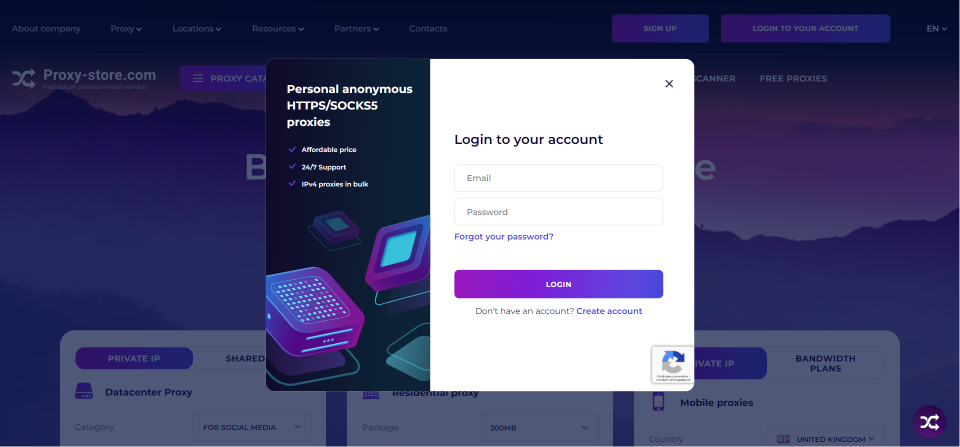 2. Open the My proxies tab.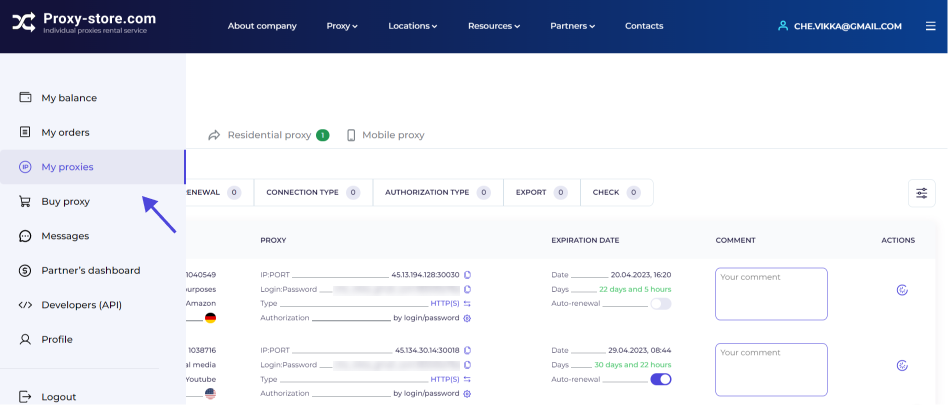 3. Go to the section where proxies you want to add to one file are (option is available for all server and mobile unlimited proxies).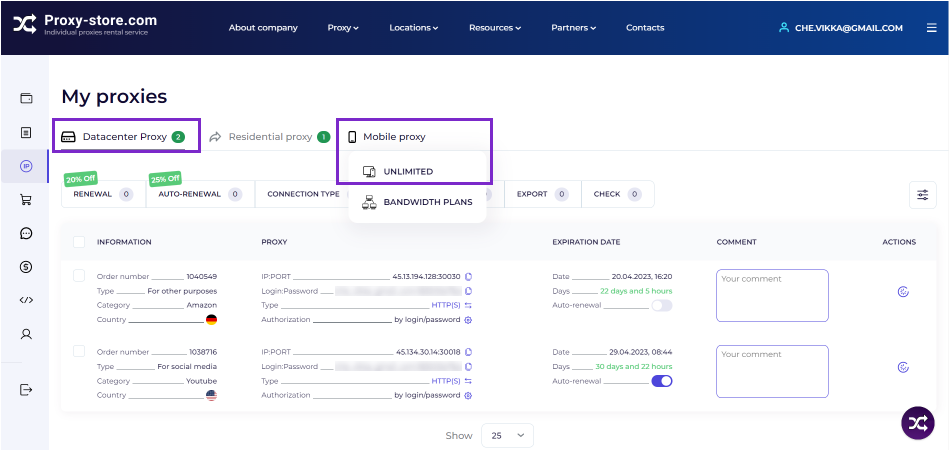 4. Mark all the proxies you need and click the Export button. Select proxy and document format. Click Export.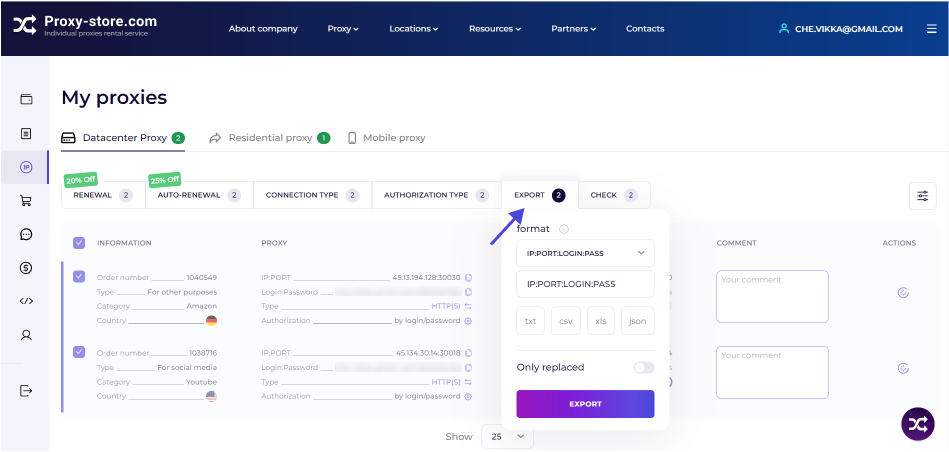 Important Note: To select a suitable format, click the check sign and scroll through the available options. You can enter your option in the field below if necessary.


5. That's it! All proxy data are in one file.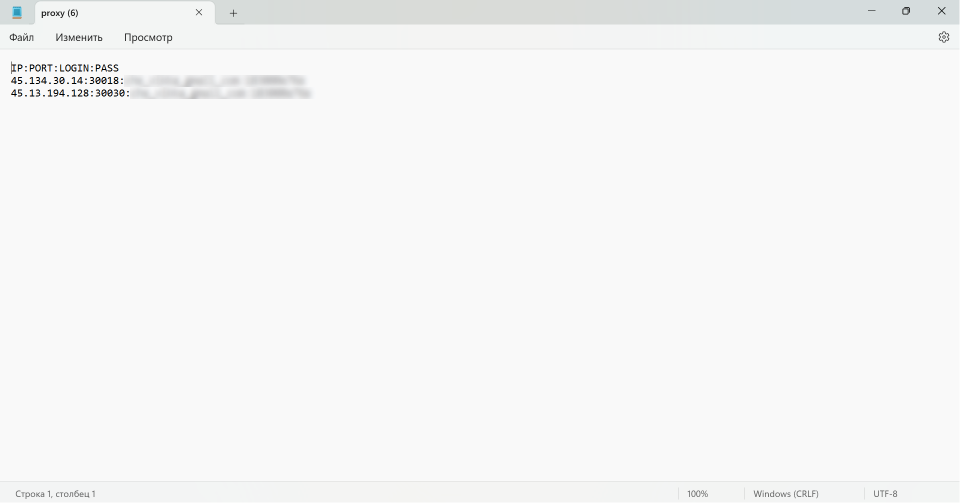 Have any questions? Contact us in the chat on the site (round icon at the bottom of the screen) — this is the fastest way to get help. We have switched to the 24/7 schedule, so we are in touch with you every day at any time.
Thank you for choosing the Proxy-Store!