Take 1 more ip – it will be cheaper by $1
Connection type (https / socks5) you can get inside your personal cabinet
RedTube Proxy
You'll be the only one using these proxies during the whole rental period.
You can use these proxies for any purpose on the Internet: usual surfing on various sites, registering and using social. networks (as well as email and other services), games, analytics, testing, etc.
Our advantages
Rental periods from 5 days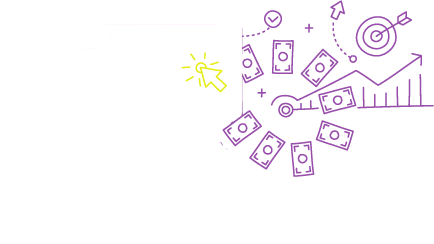 Affiliate program
The affiliate program allows you to earn 20% of all
customer payments listed on your affiliate link.
Learn more
Introduction
Redtube is among the most famous porn websites. It has several categories to choose from depending on the taste of viewers. This porn platform gathers a lot of traffic and has always been very popular. Redtube can be accessed by simply typing the website address in your browser. But if you live in a region where Redtube is restricted (due to government policy) or you don't want to share your real IP address with the platform, you can use a proxy server to access the Redtube platform. You can do a simple web search of "Redtube.com unblock proxy" and you will be presented with several proxy options that can help you get access to the platform. Any proxy for Redtube will unblock the website for you by changing your IP address and after that you will be able to access the website while your region of access will appear to be from the place where the proxy server is located. The process is rather simple and straightforward and you don't need to be an internet expert to use it.
Using a proxy server
Using a proxy server is a very common and totally legal practice. Even people living in countries where Redtube is not restricted, often use a proxy server. This is done so because using your real IP address might compromise your privacy or your personal information might get in the wrong hands. It will be a safe bet to use a proxy service whenever you want to access any website that is restricted in your region. In this day and age with so much technological advancement, you don't need to be a computer expert in order to access blocked websites. A simple proxy server can help you with that. There are several dedicated proxy servers for Redtube and you can learn more about them by browsing the internet. Always select an unblock proxy service that agrees to not store your personal data and provides you with complete anonymity.
How to Use the Redtube Proxy?
The process to use a proxy for Redtube is very simple and easy and you just need to follow the following simple steps:
Open the internet browser of your choice (e.g. Google Chrome, Internet Explorer, Safari, FIrefox).

Visit the website of the proxy service (in case you don't know any website, just do a simple browser search and choose the proxy server Redtube that you find best).

Once you have entered the proxy service website, you will be given a link through which you can enter the Redtube website.

Click the link and you will be redirected to the Redtube website.
Conclusion
As you can see the steps are very simple and easy to follow. And by following these simple steps you will be able to access the Redtube website very easily and without any problem. Using a proxy service from your home or any public wi-fi network will redirect you to the Redtube website and you will be able to access the content of the website easily and without any worry.