Take 1 more ip – it will be cheaper by $1
Connection type (https / socks5) you can get inside your personal cabinet
Adult Proxy
You'll be the only one using these proxies during the whole rental period.
You can use these proxies for any purpose on the Internet: usual surfing on various sites, registering and using social. networks (as well as email and other services), games, analytics, testing, etc.
Our advantages
Lowest prices on the proxy market
Possibility of prolong and auto-prolong of proxies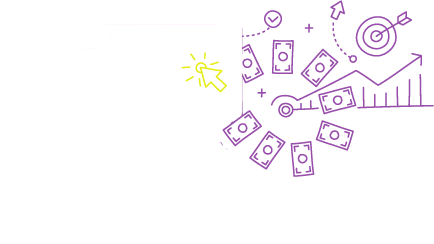 Affiliate program
The affiliate program allows you to earn 20% of all
customer payments listed on your affiliate link.
Learn more
Who needs an Adult Proxy?
Sometimes due to various restrictions, adult content such as porn is blocked by various authorities in a region. In these situations, you cannot access any porn website without using a proxy service. Everyone is free to make his or her choice and if you want to access any adult content you will need to use an adultproxy service. Even if your country allows access to porn websites you should still consider using a proxy service because using your real IP address can compromise your privacy and lead to severe consequences. A proxy service is always a best bet especially if you are conscious about your privacy.
Using an Adult Proxy
Using an adultproxy is very easy and usually free. The procedure to do so is mentioned in the following steps
There are several VPN services that you can add in your browser (Firefox, Google Chrome or Internet Explorer) on your computer or you can install an app on your phone.

VPN service will change the location of your IP address which means it will hide your actual location. This is useful for regions in which reaching adult sites is restricted. People all around the world use VPN services to change their IP location.

Not all

adult proxy

platforms are created equal and you should use a service provider that is reputable and offers reliability and certainty that your online activity will not be monitored.

Proxy servers operate from various regions throughout the world and you can choose the region of your preference.

Once you have selected a region, your connection will appear as if from that region and you can continue browsing to your website of choice.
How to Find an Adult Proxy Best for You?
Proxies for adult websites are also available from the browser by doing a simple search. These proxy services are usually free but the free version comes with various ads. If you don't want to see any ads you can purchase the premium services and by doing so you will be able to use the service without ads ruining your experience. You should always do your due diligence before. Make sure that the proxy service you are using doesn't track your activity or ask for your personal information. You should never provide any proxy service with your real information as this can lead to all sorts of problems and complications.
Conclusion
In this day and age, where personal freedom is a basic human right, you should be allowed to use the internet in any way you like given it doesn't hurt someone else in any way. Freedom of information is your right and you should have access to all the information and data that the rest of the world has so you can make better and informed decisions. So choose a good adult proxy service and get access to all the stuff you want to explore.